Marilyn Monroe co-star George Chakiris spills on working with the blonde bombshell
NEWYou can now listen to Fox News articles!
George Chakiris is still recognized by fans as headstrong rival Bernardo in 1961's Oscar-winning musical "West Side Story," but by then he had already worked with Hollywood's most famous actress twice.
At age 19, Chakiris danced alongside Marilyn Monroe in the sex symbol's signature number "Diamonds Are a Girl's Best Friend" for 1953's "Gentlemen Prefer Blondes."
They reunited again in 1954 for another musical, "There's No Business Like Show Business." The 83-year-old actor and dancer still has fond memories of working with the blonde bombshell, who had a completely different persona when cameras weren't rolling.
"She was so intensely concentrated on her work," Chakiris told Fox News. "She was very quiet. She didn't speak with anyone, not to be rude, but she was just so concentrated on her work.
"Whenever they cut [a scene] for any reason, she didn't go to the mirror or her dressing room. She went right back to her starting position and was ready to shoot the number again or that portion of it… She was just so strikingly beautiful. She had such fair skin."
Monroe, who wasn't a superstar yet when filming began for "Gentleman Prefer Blondes," relied on renowned choreographer Jack Cole to help her move like a titilating screen siren. However, things became awkward when her acting coach Natasha Lytess got involved — and that was often, Chakiris said.
"I remember one time… Jack Cole was facing Marilyn and behind him, also facing Marilyn was Natasha Lytess," recalled Chakiris. "But he didn't know Natasha was behind him. And I guess he was giving Marilyn some kind direction and Natasha was very slowly shaking her head. It looked like, 'Pay no attention to what he's telling you, I'll tell you later.' But Marilyn Monroe was wonderfully polite to the both of them."
And Chakiris would had his own unexpected encounter with Monroe at a cast party for "There's No Business Like Show Business" just a year later.
"The girl who was my partner in a couple of the dance numbers said, 'Why don't I go over there and ask her to give you a kiss on the cheek?'" said Chakiris. "I said, 'No! No! No!' Well, she did it anyway! She walked over to Marilyn Monroe. She pointed in my direction and asked her. Marilyn listened to the request and very nicely, she said, 'But I don't know him.' I love that because I think it says something about her."
Over the years, Monroe would later garner an infamous reputation for her behavior on set. The actress would reportedly show up hours later for work or sometimes not at all.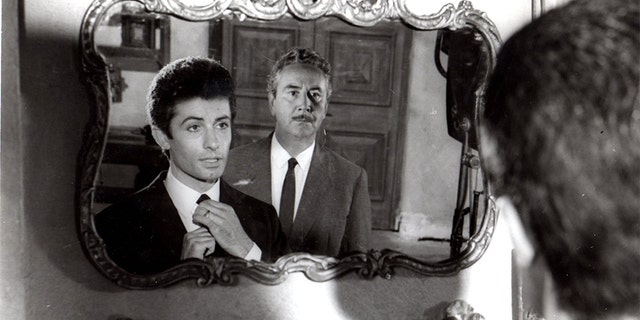 She would supposedly flub her lines so much that multiple takes were required. There were also reported tearful meltdowns and those unexpected moments when an insecure Monroe would hide in her dressing room. But Chakiris never witnessed any of that. Instead, he saw an actress who dressed casually, was ready to work and eager to impress.
"I know there are those other stories, of course," explained Chakiris. "But the thing that I noticed was her courtesy, how wonderfully quiet she was, how her main concern was her work… I really admired that… She never made a big, loud entrance.
"I always thought that in spite of what anybody said about her in any way, shape or form, I always felt [that] in her heart she was kind. There was a sweetness to her… I respect who she was and what she was trying to do… When you see her in a movie, any movie she's in, your eyes always go to her… She's so gifted, I think. She's musically gifted."
While Monroe never won an Oscar for any of her films, Chakiris did in 1962 for "West Side Story." At age 27, he won an Academy Award for Best Supporting Actor — out beating Montgomery Clift, George C. Scott, Peter Falk and Jackie Gleason. Chakiris was in disbelief when Shirley Jones said his name.
"You sort of hope you'll hear your name, but you totally do not expect to hear your name," said Chakiris. "So when it happened, it was a shock and a total surprise… It's like winning a lottery ticket… It's too much of a long shot."
In fact, Chakiris didn't think the romantic drama would have been a hit.
"I remember at one point, there was a break in filming and I was standing out in the alleyway by the soundstage," he explained. "There were a few other men from the production team. I overheard them say…'Well, we're not sure that we will have a commercial success, but we think we might have an artistic success.'
"Everybody felt strongly about the film because we loved what we were doing and we felt like were working on something that was truly wonderful. We were so committed to what we were doing."
Chakiris still stays in touch with his former cast-mates. Rita Moreno, who played Anita, not only accompanied Chakiris for the Oscars, but the fellow Academy Award-winner would later choose him to be the godfather of her daughter.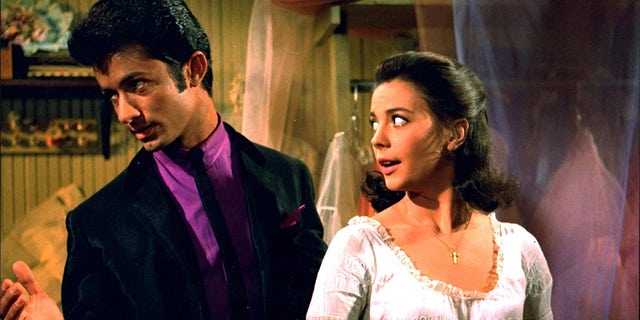 "It sounds corny to say, but we're like a family," he said. "That experience for all of us really created a bond… The 'West Side Story' experience, it really is a family. There's a closeness that has continued."
Today, Chakiris still stays busy pursuing his other passion — designing jewelry. He described it as "a small business," but one that continues to grow.
"That was never my intention," he said. "But it was just great making things with your hand. It's just a gratifying thing to do. I really love it. I didn't call an agent for an acting job at all. Now I was just doing something else, not as a career change. I just was doing something new that I really loved doing. It ended up taking all my time. I really enjoyed that."