Marilyn Monroe and photographer Milton H. Greene 'knowingly jumped off the cliff together' during tumultuous year
Not everyone can say they've been given a bubble bath by America's most famous sex symbol.
Joshua Greene earned that honor as a child, all thanks to his father, photographer Milton H. Greene, who was Marilyn Monroe's beloved friend and former business partner.
Milton shot nearly 4,000 photos of the late actress between 1953 and 1957 — and Joshua, who was trained by his father at age 11, expertly restored and preserved many of those unseen images in the new coffee table book "The Essential Marilyn Monroe: 50 Sessions."
It's a release that has been more than 20 years in the making and features over 100 rare snaps.
It also chronicles the Hollywood star's close bond with Milton over the years before her death at age 36 in 1962.
Milton and Marilyn's collaboration began in 1953 for Look Magazine — and the blonde bombshell was instantly impressed by what she witnessed.
"A lot of the pictures were just candids that he shot at an unexpected [time]," Joshua told Fox News. "[That occurred] during the shoot or even between when she was just sitting around and having a cup of tea or coffee or when she was casually relaxing… She was always comfortable with Milton.
"He wanted to take pictures of her almost as a character actress [in costume]… And these photos weren't for a particular assignment. They were explorations… In time he got to know her in a more intimate way and she got to see herself portrayed in ways other than Hollywood style."
Marilyn, who was tired of being typecast as a dumb blonde, became inspired by the different personas she took on for Milton's camera. As the friendship grew, so did her determination to launch her own production company.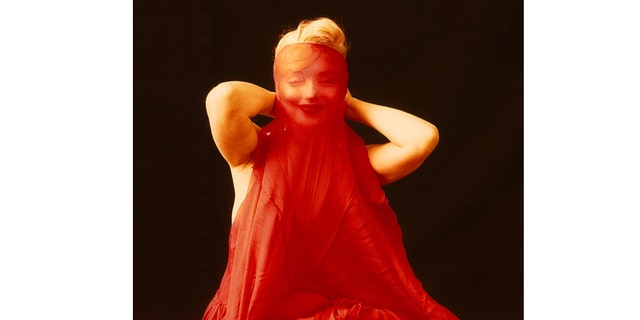 Marilyn fled Hollywood to New York and would go on to live with Milton's family in Connecticut as they hatched a plan to help her escape her film studio's tight grasp. By 1955, Marilyn Monroe Productions was born.
"Milton said, 'You can live with my family,'" said Joshua. "'I'll pay for all your needs. And you can go to acting school, dancing school — whatever you want to do. I'll make sure you're covered.'… For about a year, she was in hiding. Nobody knew where she was.
"She wanted control of script approval, directing approval, take over her career and not be the dumb blond t**s and a** girl. Which is exactly what she hated and wanted to get away from. Milton wanted to be a producer and direct films. It's not a secret for a photographer wanting to do that."
Marilyn, who lived in a series of foster homes while growing up, discovered a sense of family with Milton.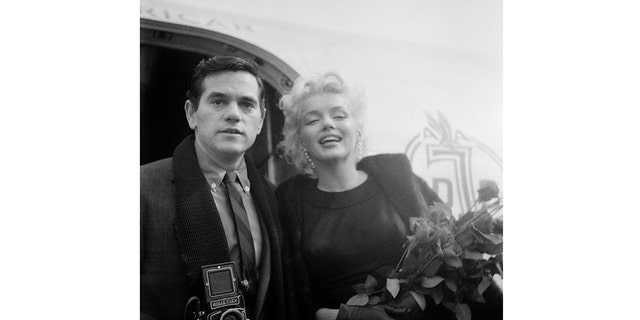 "She was an excellent houseguest according to my mom and dad," said Joshua. "She was never needy. She would keep to herself. She knew she had the run of the house. The guest room had its own entrance and exit. They played charades and cards.
"Gene Kelly, who was probably one of the greatest charade players of all time, was unstoppable. Marilyn was always like a little girl watching a master at work because when Gene Kelly did his charades, everyone would stop in awe… She loved to read and would sit quietly for hours and read books. And she loved music."
In private, Marilyn wasn't the glamour goddess depicted on screen. She was a woman who preferred flats over heels and looked forward to dining on potato salad and fried chicken. She also frequently listened to jazz and relished driving her 1955 Thunderbird alongside Milton with the top down while wearing a scarf and sunglasses.
She also loved babysitting Joshua.
"She was always there to take care of me," he recalled. "I had all the attention I needed… I just thought she was a friend of my parents. I didn't know who she was… She would grab me and tickle me until I screamed."
But Marilyn wasn't always playing house. During her time attending the Actor's Studio in New York to work on her craft, she reportedly had an affair with Marlon Brando, which Milton captured during a photo session. That relationship didn't last, but she would eventually marry her third husband, playwright Arthur Miller, in 1956.
That's when things took an unexpected turn.
"Arthur Miller caused [their] partnership to end," claimed Joshua. "When they were filming 'Prince and the Showgirl,' which is famous for the problems on set… Arthur, instead of being a supportive husband… couldn't stand the idea that 49 percent of what was going into Marilyn Monroe Productions was going to my father. He thought 100 percent should go to Miller and Marilyn. But he didn't understand my father's role.
"The constant pressure that Miller applied to Marilyn while she struggled to film… eventually [she] told Milton, 'I can't do this anymore. I feel terrible.'… It was never the same. My father was disappointed in Marilyn."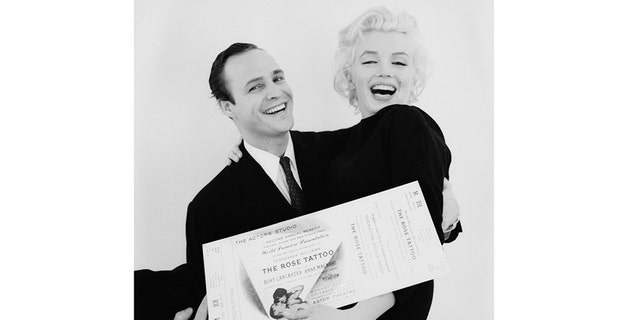 The last collaboration Marilyn would share with Milton occurred in 1957 for Life Magazine to promote "The Prince and the Showgirl." Arthur and Marilyn divorced in 1961 after less than five years of marriage.
Milton and Marilyn would reconnect a month before she died in 1962.
"My mother had a dream," said Joshua. "She woke up my father and was like, 'You need to call Marilyn. You need to call her right now. I don't know what it is, but you need to call her. They haven't spoken — we're talking from 57 to 62. He called her on the phone and they talked for two and a half hours. They both loved being on the phone.
"Milton said, 'Look, I'm going to Paris to do a collection, I'll be back in a month. I'll come out and see you and we'll spend some time together.' Two and a half weeks by and he was still in Paris. A friend called and said, 'Have you seen the paper? Marilyn was found dead in her home in California.'"
Milton, who remained one of the most in-demand photographers throughout his life, died in 1985 at age 63.
His work with Marilyn continues to be celebrated today.
"Milton realized what a wonderful chameleon Marilyn can be in front of the camera," said Joshua. "They knowingly jumped off the cliff together, like Butch Cassidy and the Sundance Kid."