Mariah Carey reveals battle with bipolar disorder: 'I didn't want to believe it'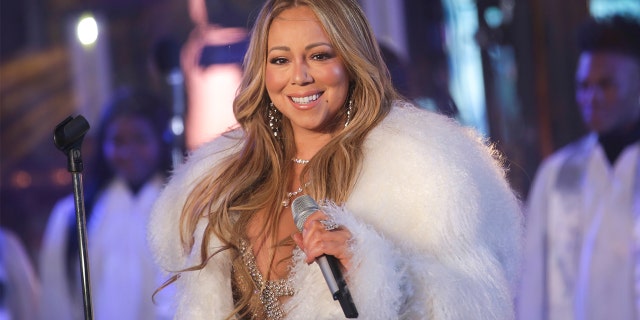 Mariah Carey revealed she suffers from bipolar disorder.
"I'm grateful to be sharing this part of my journey with you," the iconic singer tweeted on Wednesday morning confirming the news.
Carey graces the cover the latest issue of People Magazine where she opens up for the first time about living with the disorder.
"I didn't want to believe it," the star said when she was first diagnosed in 2001. Immediately after receiving her diagnosis, Carey said she sought out treatment and called the process "the hardest couple of years [she'd] been through."
After learning about the disorder, Carey's new way of life wasn't easy for the "Hero" singer to accept at first.
"Until recently I lived in denial and isolation and in constant fear someone would expose me," she admitted. "It was too heavy a burden to carry and I simply couldn't do that anymore. I sought and received treatment, I put positive people around me and I got back to doing what I love — writing songs and making music."
As one of the most iconic singers of all time, Carey confessed that it was hard to balance managing her disorder with fame. And despite selling more than 200 million records and have 18 No.1 hits, the singer said her diagnosis led her to live a more reclusive lifestyle.
"For a long time I thought I had a severe sleep disorder," she explained. "But it wasn't normal insomnia and I wasn't lying awake counting sheep. I was working and working and working … I was irritable and in constant fear of letting people down. It turns out that I was experiencing a form of mania. Eventually, I would just hit a wall. I guess my depressive episodes were characterized by having very low energy. I would feel so lonely and sad — even guilty that I wasn't doing what I needed to be doing for my career."
But the star, who is now back in the studio working on a new album which is due to be released this year, was not going to let her disorder bog her down.
"I'm actually taking medication that seems to be pretty good," the singer explained that she now takes medication for symptoms of bipolar II disorder, which is defined as "a pattern of depressive episodes and hypomanic episodes, but not the full-blown manic episodes" by the National Insitute of Mental Health. "It's not making me feel too tired or sluggish or anything like that. Finding the proper balance is what is most important."
Finally in what Carey calls "a good place," the five-time Grammy winner said now was the right time to open about her struggle.
"I'm just in a really good place right now, where I'm comfortable discussing my struggles with bipolar II disorder," the mother of twins Monroe and Moroccan with ex-husband Nick Cannon said. "I'm hopeful we can get to a place where the stigma is lifted from people going through anything alone. It can be incredibly isolating. It does not have to define you and I refuse to allow it to define me or control me."