Mainstream media attacks James Comey from the left despite ex-FBI boss' constant Trump bashing
James Comey is often the subject of praise from the mainstream media for his constant attacks on President Trump, but the former FBI director is now receiving fire from the left.

Comey's promotional book tour kicked off on Sunday night with an hour-long interview with ABC News chief anchor George Stephanopoulos. Buildup to the interview dominated social media and political talk shows in the days leading up to the primetime special and some pundits spoke out against the ex-FBI boss ahead of the sitdown.
Lanny Davis, a former special counsel to President Clinton, slammed Comey as a "liar" in an Op-Ed for The Hill.
"It is time -- accurately -- to call Comey a liar for this crucial, self-serving rationalization for his action that made Donald Trump president," Davis wrote.
Davis urged Comey to "admit the truth" about his Oct. 28, 2016, letter that reopened an inquiry into Hillary Clinton's personal email server.
"You wrote the letter not because you had to in order to fulfill a promise to Congress, but because you wanted to protect your political rear end from anti-Clinton Republican partisans. Period," Davis wrote.
Last week, Associated Press reporter Zeke Miller called Comey's book "petty," while Vanity Fair reporter Tina Nguyen seems to agree with Fox News' Chris Wallace that, "Higher Loyalty" comes off as bitchy at times.
"Indeed, the book's bitchiness seemed to be the primary concern of the far right," Nguyen wrote.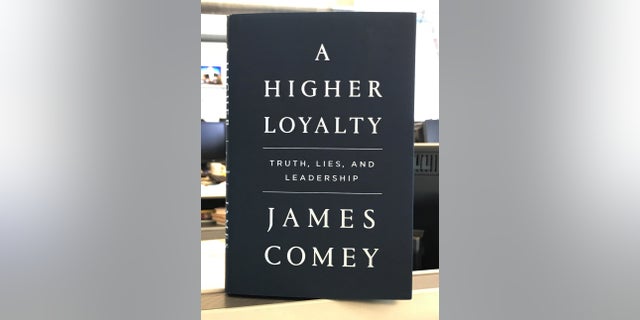 CNN's David Gergen took a break from praising Comey to admit he "can be a showboat," while CNN law enforcement analyst and former FBI Special Agent James Gagliano called Comey a "feckless leader."
CNN's David Axelrod, former senior adviser to President Barack Obama, questioned the timing of the book's release, asking, "Maybe he should have called it Higher Royalties?" FiveThirtyEight's Nate Silver tweeted that it was not "particularly honorable" for Comey to sit on information that is vital to the nation until he had a book to promote.
"If Comey's decision to release the letter on Oct. 28 was influenced by his interpretation of the polls, that really ought to cut against his image as an honorable, principled decision-maker. Instead, he was just being expedient and trying to save his own hide," Silver wrote.
Criticism of Comey intensified once the interview finally aired on Sunday evening.
Alan Dershowitz called him a "man without courage," and Washington Post media reporter Paul Farhi tweeted, "One striking thing in this interview about James Comey: He seems to have a lot of pity for James Comey."
Council on Foreign Relations President Richard Haass appeared on MSNBC's anti-Trump "Morning Joe," and said Comey seemed to be talking to himself "almost without a compass" during the interview with Stephanopoulos.
"He did nothing to persuade us that his various interventions in the run-up to the election were justified," Haass said. "It just seemed to me he took on a disproportionate role in American politics without the mandate to do it."
Some members of the mainstream media had issues with the way ABC News presented the interview. New York magazine star Olivia Nuzzi echoed what a lot of media watchdogs were presumably thinking with a tweet about the significant height difference between the two men.
"This interview is difficult for me to watch because James Comey is six foot eight and George Stephanopulos is 'five foot seven' (lol k) and I keep imagining what it would be like if Stephanopoulos conducted the interview while sitting on Comey's lap like he's Santa," Nuzzi wrote.
The interview was clearly a tall order for Stephanopulos, and not just because of the height difference. ABC News was forced to edit down a five-hour chat into a 60-minute television event and not everyone as thrilled with the outcome.
Filmmaker Liz Garbus tweeted, "This is very distracting and makes it hard to feel like we're getting the full context of his answers." New York University journalism professor Jay Rosen added, "This interview is VERY aggressively edited. Almost every sentence is ended by the ABC producers, not by Comey."
CNN analyst and author Bill Carter said it was hard to be precise about the intent of his words because ABC edited the TV version "like a traveler trying to sit on an overfull suitcase" that felt rushed.
Last week, Press Secretary Sarah Sanders slammed the media for giving so much attention to "disgraced, partisan hack" Comey.
"You guys spend hours upon hours every single day praising Jim Comey, propping him up, giving him the biggest platform," Sanders said. "We shouldn't be praising him. We should be putting him down and taking him off of air instead of giving him minute after minute."
While the spotlight won't be taken off Comey anytime soon, it appears some members of the liberal media actually agree with Sanders for a change.