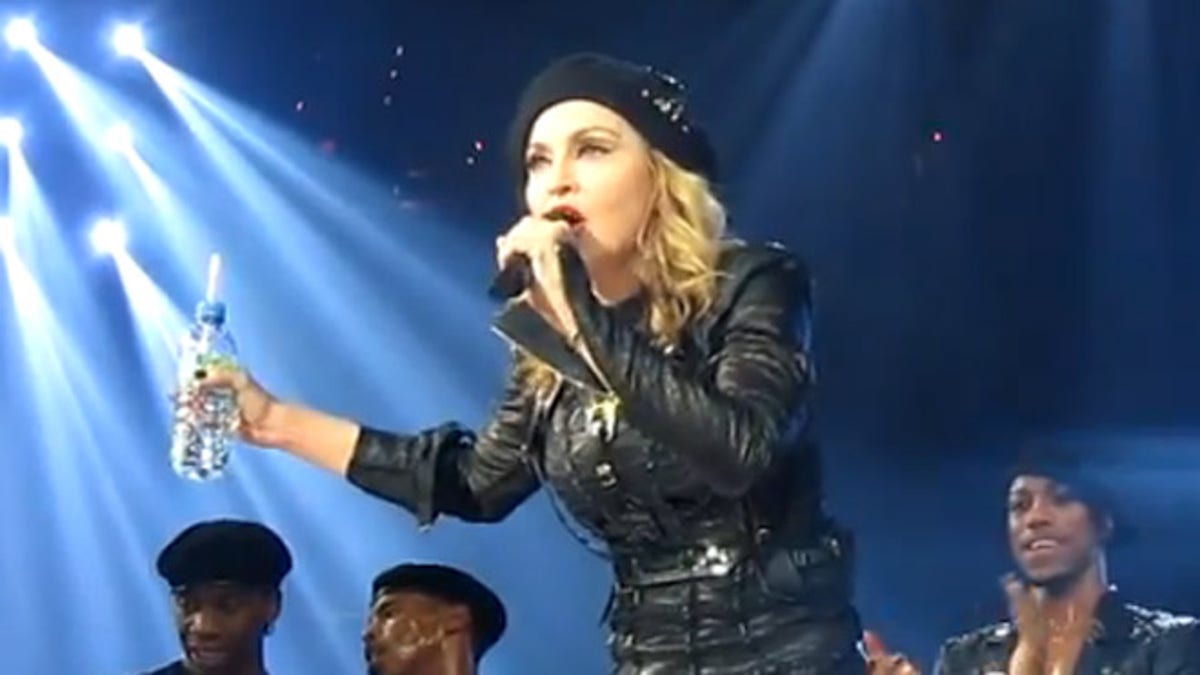 Madonna asked everyone in the audience of her Washington, DC performance Monday night to vote for President Obama because he is a "black Muslim."
"Y'all better vote for f**king Obama, OK? For better or for worse, all right?" the shouted from stage while sipping from a bottle of water with a straw. ""We have a black Muslim in the White House! Now that's some amazing s**t."
Madonna, 54, also stripped down to her bra to reveal "Obama" stenciled in big letters on her back, before promising (or warning?): "When Obama is in the White House for a second term I'll take it all off."
President Obama is not a Muslim.