'Lonesome Dove' miniseries streaming free on Hulu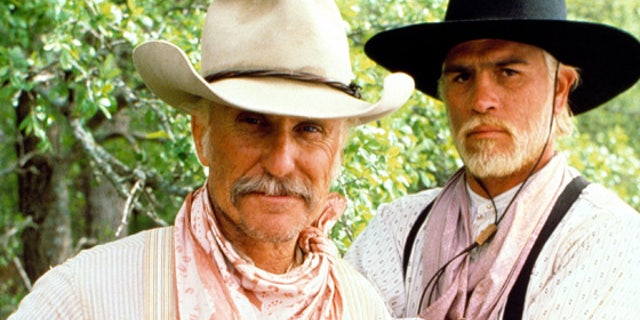 "Lonesome Dove," the epic Western miniseries based on Larry McMurtry's best-selling novel, is now available free on Hulu.com and the Hulu Plus subscription service along with the franchise's three sequels.
The four miniseries now on Hulu, comprising more than 20 hours of programming, include: "Lonesome Dove" (1989), "Return to Lonesome Dove" (1993), "Larry McMurtry's Streets of Laredo" (1995) and "Larry McMurtry's Dead Man's Walk" (1996). The titles, distributed in the U.S. by Sonar Entertainment, originally aired on CBS.
Netflix offers the original four-part "Lonesome Dove" to streaming subscribers. The Emmy-winning miniseries, which marks its 25th anniversary this year, stars Robert Duvall, Tommy Lee Jones and Danny Glover.
New York-based Sonar, founded by Robert Halmi Sr., owns rights to 1,000-plus titles comprising more than 3,500 hours of programming. After a bankruptcy reorg and the exit of Halmi and his son, Robert Halmi Jr., company in 2012 changed its name from RHI to Sonar.