Liz and Dick were hot! 'Cleopatra' rereleased on its 50th anniversary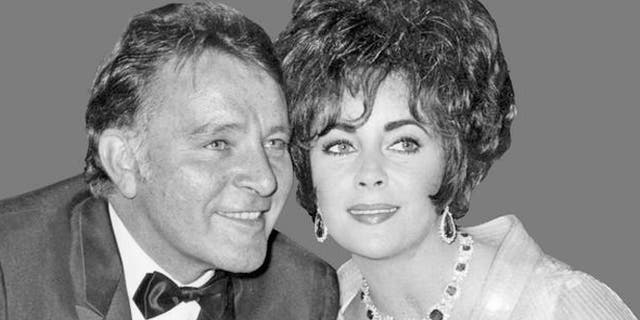 NEWYou can now listen to Fox News articles!
St. Pau de Vence, France – A year after Lindsay Lohan's horrific biopic about the relationship between Elizabeth Taylor and Richard Burton, FOX has re-released the movie where the couple's love affair started: "Cleopatra."
A four-hour epic flick that almost bankrupted the studio in 1963, the story of the filming of "Cleopatra" is one of Hollywood's most lurid tales of blockbuster budgets and egos.
Burton and Taylor's affair was the biggest scandal of its time, as she was cheating on her third husband, Eddie Fisher, while Burton was also cheating on his wife. The movie chewed through several directors and producers, costing over $400 million in today's dollars, with hundreds of cast members sitting around in Italy for weeks at a time, not working, but still getting paid, as scripts were revised and new sets were built.
But all of that is water under the bridge today, as FOX pulled out all the stops in Cannes at the restored film's re-release. Decked out in one of Taylor's dresses and a necklace given to her by Burton, 'Zero Dark Thirty' Oscar nominee Jessica Chastain announced the film to a packed house, including Laura Dern, Chris Tucker, Adrien Brody, and members of both Taylor and Burton's families.
The restored film is a triumph, showing the incredible expense the studio went through during the movie's two-year shoot. Filming a real armada of ancient Roman fighting ships enter a real port in Italy, for instance, instead of creating the scene in a studio's CGI wing, is something that will never be done in a movie ever again.
Later, at the film's party on top of the JW Marriott, Chastain joined the other A-listers, FOX execs, and the moving party that is Cannes, as another film featuring candid video of Taylor and Burton's relationship played silently on the wall.
Entering the party with her entourage, Chastain posed for photos in front of several of Taylor's Bulgari pieces, including a solid gold mirror and the necklace Burton gave Taylor at their 1964 wedding. During one photo pose she playfully hugged one of her male friends, who laughed "This is how rumors get started!"
"That's why I flashed the engagement ring!" Chastain said. She was wearing the engagement ring Burton gave Taylor. And while Chopard lost over $1 million in a jewelry heist at the beginning of the festival, the security around the Bulgari pieces wasn't noticeable.
Meanwhile, on the beach across the street, another oldie-but-a-goodie, "Jaws," had its own rerelease of sorts, screening on a special outdoor stage with the Mediterranean Sea in the background, peppered with yachts. Its director, Steven Spielberg, president of this year's Cannes jury, was watching a few jaw-dropping minutes of "Jaws" on the way to the FOX party.
"Cleopatra" is being released in selected theaters