Lindsay Lohan Wants $100M for E-Trade 'Milkaholic' Ad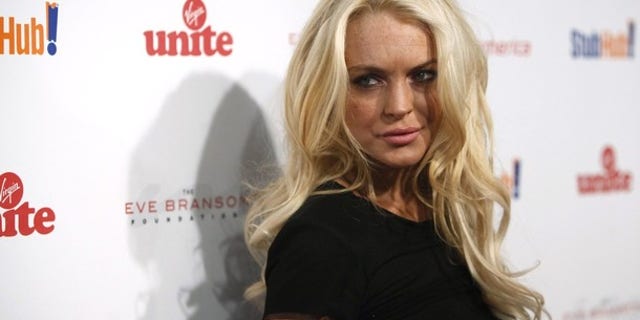 Lindsay Lohan is suing New York financial company E-Trade, insisting that a boyfriend-stealing, "milkaholic" baby used in its latest commercial is modeled after her, the New York Post reported Tuesday.
The star is demanding $100 million for her pain and suffering caused by the ad tot - also called Lindsay - in a lawsuit filed Monday in Nassau County Supreme Court, N.Y.
The commercial, which debuted during the Super Bowl this year and is part of a series starring babies who play the stock market, features a boy apologizing to his girlfriend via video chat for not calling her the night before.
"And that milkaholic Lindsay wasn't over?" the baby girl asks him suspiciously.
"Lindsay?" the boy replies, just before a baby girl sticks her head into the frame and slurs, "Milk-a-what?"
Lohan's lawyer, Stephanie Ovadia, said the actress holds the same single name recognition as Oprah or Madonna.
"Many celebrities are known by one name only, and E-Trade is using that knowledge to profit," Ovadia said.
"They're using her name as a parody of her life. Why didn't they use the name Susan? This is a subliminal message. Everybody's talking about it and saying it's Lindsay Lohan."
Ovadia said E-Trade violated Lohan's rights under New York state civil rights law and used her "name and characterization" in business without paying her or getting her approval.
She said that since the spot was seen by hundreds of millions of people watching the Super Bowl and Winter Olympics finals, the firm garnered great profits.
Lohan is owed $50 million in exemplary damages, plus another $50 million in compensatory damages, Ovadia claimed.
The Lohan camp is also seeking an injunction to force the spot off the air, and wants every last copy of the commercial.
Chris Brown, a spokesman for Grey Group, which produced the spot, threw cold milk on the controversy, saying it "just used a popular baby name that happened to be the name of someone on the account team."
E-Trade could not be reached for comment.