'Lindsay Lohan Wannabe' Snooki Fined for Being Criminally Annoying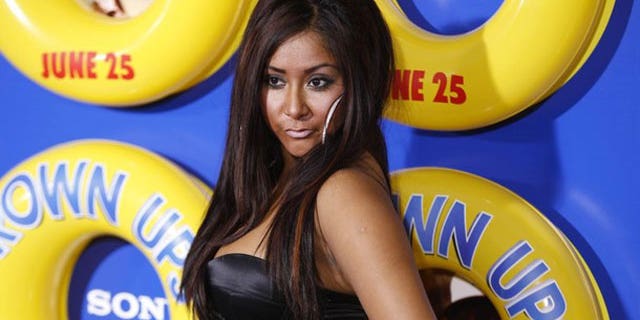 Calling her "a Lindsay Lohan wannabe," a judge has fined "Jersey Shore" star Nicole "Snooki" Polizzi $500 and ordered her to perform community service after she pleaded guilty to disturbing others on a New Jersey beach in July.
Her lawyer said Wednesday that Polizzi was under the influence of alcohol when she stumbled around the beach in Seaside Heights, using loud language that disturbed other beachgoers.
Polizzi apologized to police and anyone else she bothered, claiming her behavior was not scripted as part of the show, even though cameras were rolling.
Municipal Court Judge Damian G. Murray gave her credit for one day of community service that she spent caring for abused and neglected animals at a zoo Sunday.