Lindsay Lohan Serves Just Hours of 30-Day Jail Sentence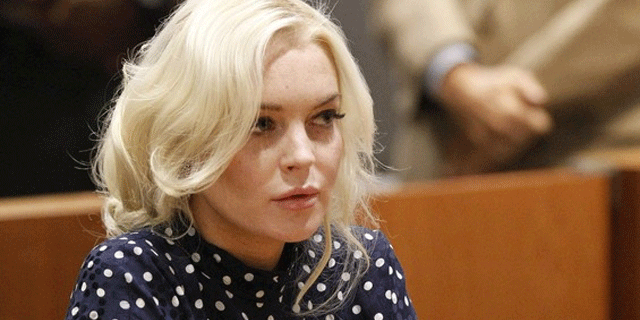 Talk about much ado about nothing.
Lindsay Lohan was released from a Los Angeles County jail just hours after she turned herself in to serve a 30-day sentence for violating probation.
Deputy Tony Moore said Lohan was released from the Century Regional Detention facility in Lynwood early Monday morning, less than five hours after she reported to jail.
The 25-year-old "Mean Girls" star was booked into the jail at 8:50 p.m. News crews staking out the jail and her Venice home said she made it back home by 2 a.m.
Lohan was released after serving what amounts to a fraction of a fraction of her sentence due to chronic overcrowding in the California prison system.
Lohan had been given until Nov. 9 to report to the women's jail after being sentenced for failing to fulfill court mandated community service stemming from earlier arrests for drunk driving and theft.
She was given an additional week to turn herself in so she could complete a nude photo shoot for Playboy magazine. Had she been unable to complete the shoot, she could have been held in breach of contract by the men's magazine, which reportedly paid her almost a million dollars for the spread.
They are looking to feature the pictorial in their January 2012 edition.
The judge imposed a complicated sentence on the oft-arrested star, telling Lohan that she must perform all of her community service at the county morgue or risk serving an additional 270 days in jail.
It's Lohan's fifth jail sentence since being arrested twice for drunken driving in 2007.
The Associated Press contributed to this report.