Lindsay Lohan Playboy Issue Should Be on Shelves in Time for Christmas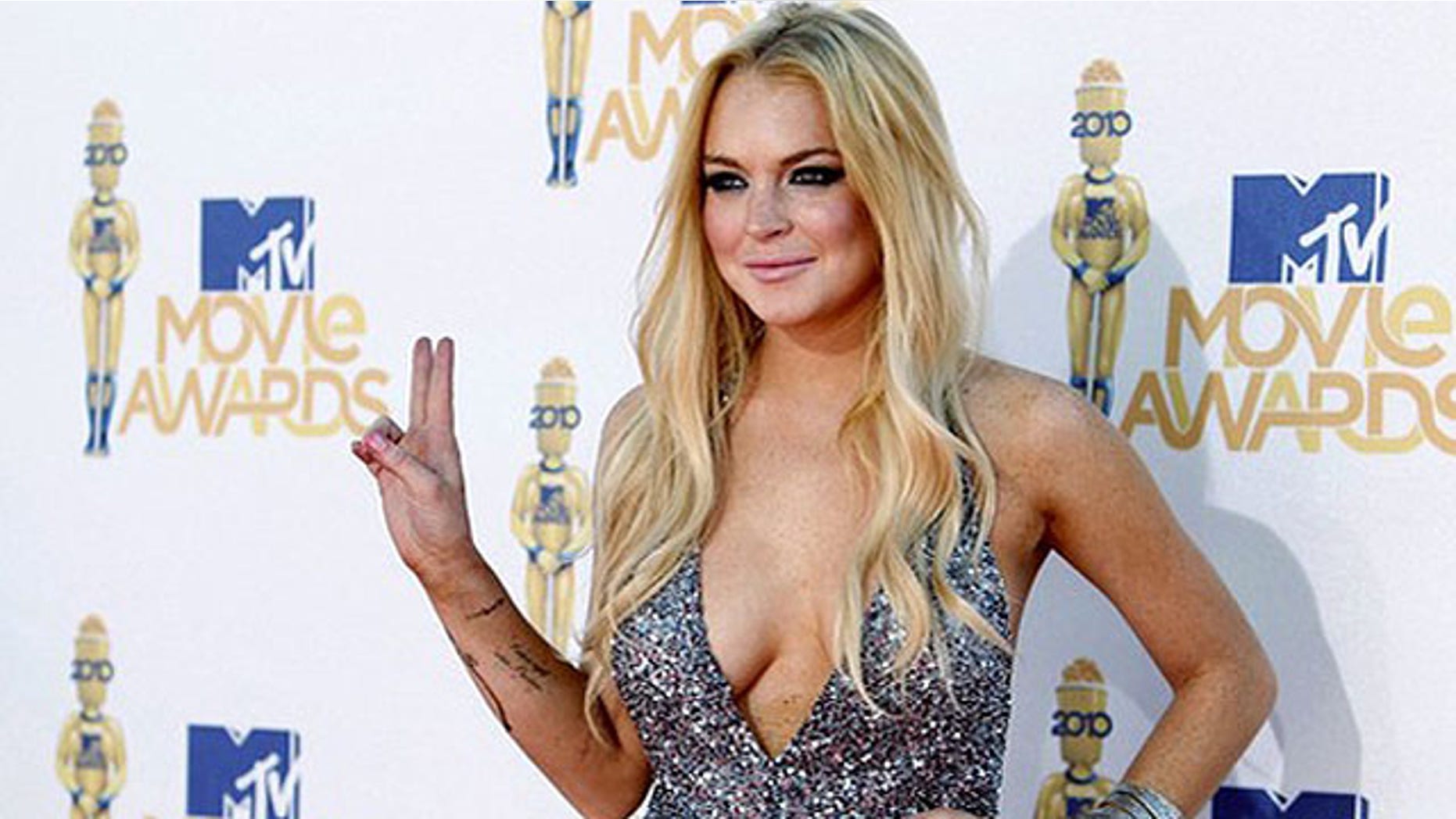 What do you get the guy who has everything for Christmas?
Well, this year, you can get him an issue of Playboy featuring a naked Lindsay Lohan, if he's into that kind of thing.
Playboy confirmed to Fox411.com that Lohan will grace the cover of the magazine's first issue of 2012.
"Lindsay Lohan will be featured in Playboy's January/February issue, which hits newsstands in late December," a Playboy rep told Fox411.com.
The announcement comes after several reports surfaced saying Lohan's initial stab at posing nude were deemed not up to snuff by Hugh Hefner himself.
"He felt the initial shots looked too much like a Kate Moss-inspired fashion story -- Lindsay's choice -- where he wanted more of a classic Hollywood Marilyn Monroe feel," a source told the New York Post.
And as Bill Clinton once posed the philosophical statement, "It depends on what your definition of 'is' is," Lohan seems to be trying to make a similar distinction when it comes to the definition of what nudity is.
According to the Post, Lohan was accompanied by lawyers, agents and publicists for a weekend re-shoot. Her team proceeded to "give their two cents about what was considered 'nude' and what was not."
Apparently Hefner was after a classic Marilyn Monroe type shoot, and apparently that's finally what he ended up getting. Lohan expected to appear nude, but "strategically covered up" in certain shots.
Lohan is no stranger to posing like Monroe, having done exactly that for New York Magazine two years ago, when she was still a viable actress trying to stage a comeback.
Now Lohan is having a hard time getting acting work due to her legal troubles, and so is focusing on fashion and photo shoots to keep the money coming in.
Lohan was released from a Los Angeles County jail early Monday morning just hours after she turned herself in to serve a 30-day sentence for violating probation.
She was given an additional week to turn herself in so she could complete the photo shoot for Playboy magazine. Had she been unable to complete the shoot, she could have been held in breach of contract by the men's magazine, which reportedly paid her almost a million dollars for the spread.
The judge imposed a complicated sentence on the oft-arrested star, telling Lohan that she must perform all of her community service at the county morgue or risk serving an additional 270 days in jail.
It's Lohan's fifth jail sentence since being arrested twice for drunken driving in 2007.