Lesley Manville: Hollywood needs to depict older women in romantic, sexual situations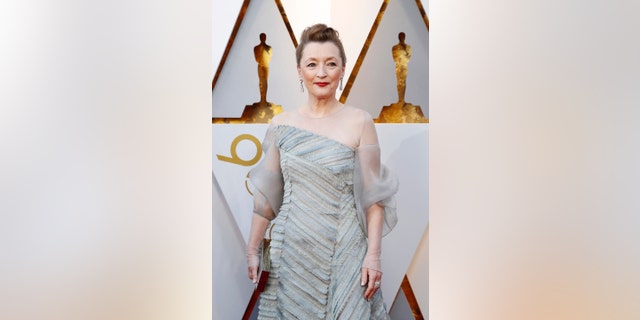 NEWYou can now listen to Fox News articles!
Lesley Manville isn't afraid to take on what some may view as a daring role in television: an older woman.
The 62-year-old British actress, who was recently nominated for Best Supporting Actress at this year's Academy Awards, has been starring in the British comedy "Mum." She plays Cathy, a widow attempting to rebuild her life while surrounded by her sometimes problematic friends.
And her character has been experiencing the joys and pitfalls of romance.
Manville told Fox News it's important now more than ever to show a woman in her 50s, 60s or even 70s experiencing relationships, either romantic or sexual.
"It's vital because it's a reality," she explained. "There are a huge number of people who are single… and your heart and soul are the same. They're what they've always been. It needs to be fed and nourished with love and companionship and shared humor with somebody.
"Those desires, if you have them, they don't go away and it's very, very good and positive to see a series that is about fairly ordinary people, especially [characters] Cathy and Michael falling in love and negotiating love with the great histories of their lives that they've got behind them."
And while some actresses may be wary of depicting someone as mature on the screen, Manville embraces the challenge.
She pointed out that for this year's Oscars, she shared her nomination for "Phantom Thread" with other actresses all over the age of 40. She insisted it's Hollywood's way of saying that all ages are being accepted for leading roles.
"I absolutely took note of it," she said. "[And] isn't that brilliant? I mean, there was only one of the nominees who was between 40 and 50. I think the rest of us were all over 50. Isn't that great? That means there were five really good roles written for older women.
"I mean, it's kind of annoying that it's something we have to talk about because it should just be a given… [but] there has been a shift because it's getting better. It's taken an awful long time."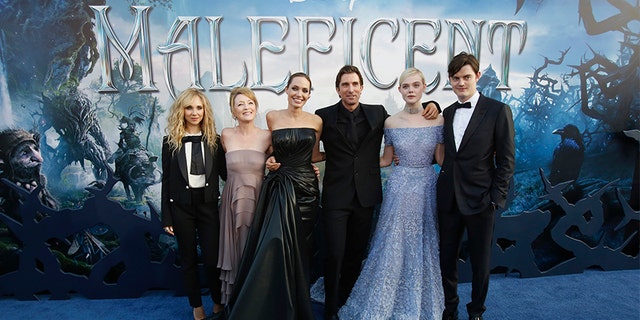 And Manville isn't new to the limelight. Her first credited role was that of Merle in 1974 for the TV series "Village Hall." Since then, she has appeared in numerous films over the years and won awards for her stage work. She also co-starred in 2014's "Maleficent" opposite Angelina Jolie.
But these days she's having fun captivating her on-screen beau.
"… You're seeing real pockets of tenderness with how [the characters] are dealing with getting older and approaching that time of their lives," she said. "I always see Cathy and Michael at the center of it all, having this 'will they, won't they.' Will this romance happen?
"Is it alright to be falling in love at this time in your life with your dead husband's best friend? It's very tenderly and delicately written, and I think people want to see a romance that is about two middle-aged people, rather than a romance with strapping young 20-somethings."
And the joy Manville is experiencing filming "Mum" is perhaps a reflection of her outlook on life these days. She's established herself as a renown actress in the U.K. and even had no qualms being nominated at the same time as her ex-husband, Gary Oldman.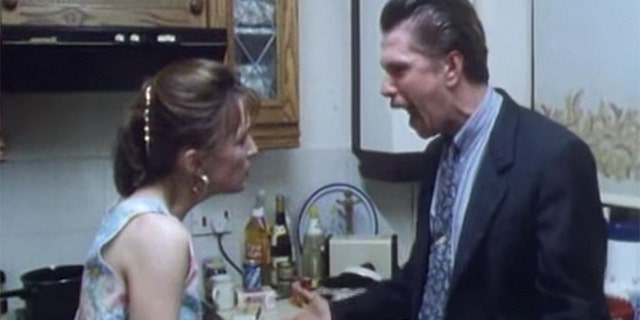 The pair share a son named Alfie, who's now a cameraman. At the time, she told W Magazine the experience was "a win-win for the family."
As for ditching Hollywood's never-ending quest for the fountain of youth in favor of becoming a woman who accepts her age? Manville said the choice was a no-brainer.
"I don't think it's taboo," she said. "I think what's happening, been happening in England and I suspect in the States as well, is that companies and distributors and people who make money out of television and films, are seeing that there is a huge audience that wants to see material that doesn't alienate them, but makes them feel that they're watching something they can relate to.
"And therefore, you have to [recognize] the show spectrum of society and not just focus on beautiful people who are under 35."
Manville shared it's also the reason behind the show's success across the pond.
"[Cathy's] lost a partner," said Manville. "She's lost a husband. [And Michael] hasn't got anybody… They're cautious, they're uncertain because it's delicate territory, particularly Season 2 in England, has really, really touched a nerve with the nation."
Manville hopes "Mum" will encourage other actresses to take on roles that celebrate their age and depicts them just as powerful and sexual.
"This should have been the case for a long time, but it hasn't," she said. "But now it's shifting. So yes, bring it on."
Season 2 of "Mum" is currently available on BritBox.