Leonard Bernstein's daughter says pal Lauren Bacall 'was not a shut-in' after Humphrey Bogart's death in new memoir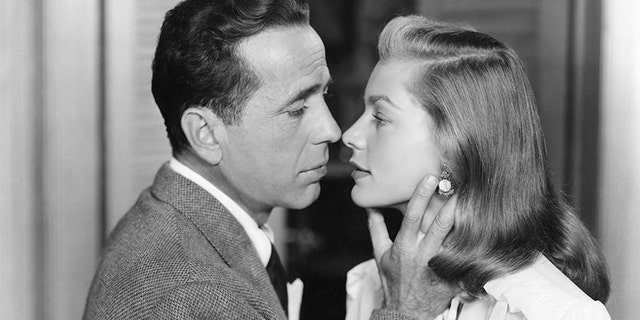 Being the daughter of one of the most iconic composers in American music history has plenty of perks.
Growing up, Jamie Bernstein brushed shoulders with her father Leonard Bernstein's famous friends like Lauren Bacall, Jackie Kennedy and Woody Allen.

The oldest daughter of the revered conductor recently published a memoir on the centennial of his birth titled "Famous Father Girl," which details what it was really like growing up with the "West Side Story" legend.
Leonard passed away in 1990 at age 72 from a heart attack caused by progressive lung failure.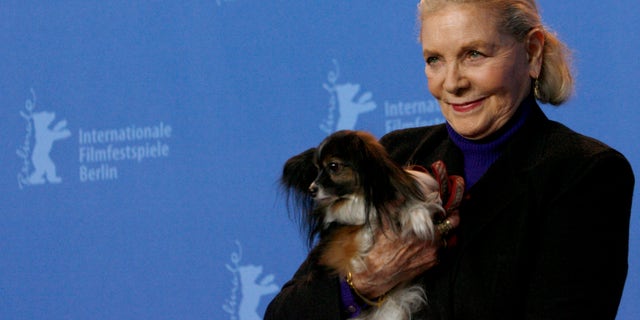 Bernstein told Fox News her father was revered by Hollywood's elite, including Bacall, who was her upstairs neighbor at The Dakota in New York City.
"She was Betty Bacall to us," explained the 66-year-old. "She's someone that my parents must have met when we kids were super young. We didn't know her until later on, but by the time we met her, she was already very much a friend of the family and just part of the whole social circle."
Bernstein admitted that there were two sides behind the iconic screen siren, who made her mark in Hollywood during the '40s with "the look" and a seductive throaty voice that captivated her on-set lover and later husband Humphrey Bogart.
"Betty had this reputation of being… You know, very mean to people," said Bernstein. "Like, waiters in restaurants, doormen, people like that. But she was never that way with us in the family. She was really sweet and kind to all three of us, my brother, sister and myself."
Before Bacall's death in 2014 at age 89, rumors claimed she was a recluse living in the swanky 19th-century building, known as one of Manhattan's most mysterious and exclusive residences. Business Insider previously reported Bacall owned a nine-room apartment for 53 years before it was ultimately sold for $23.5 million.
The New York Times previously reported Bacall was frustrated, especially in her later years, with the public's ongoing fascination with her romance with Bogart, even though she frequently said their 12-year marriage was the happiest period of her life.
Bogart passed away in 1957 at age 57 from cancer. The couple shared two children.
Bernstein stressed Bacall was far from a recluse and instead, enjoyed her life beyond Hollywood's glitz and glam. She also kept busy on her own terms. Her last credited role was voicing the animated role of Evelyn in the TV series "Family Guy" the same year she passed away.
"She wasn't in the public eye, but she was not a shut-in," explained Bernstein. "She would show up at Hal and Judy Prince's annual holiday party. It was very touching because at the end of her life, she seemed to stop caring about being glamorous, and she would just wear something very plain, comfortable sneakers and have her hair in a ponytail.
"And there was something serene about her, at the end of her life. She was just relaxing in a way she had never had earlier."
But Bacall wasn't the only female icon Bernstein met through her father. There was also former first lady Jackie Kennedy Onassis.
"She was just so beautiful and so elegant," gushed Bernstein. "For one thing, she was so much taller. In my family, we're all such shrimps. Jacqueline Kennedy Onassis was so statuesque. She had this regal bearing, and this small, breathy voice. It was a funny combination because she seemed so grand, but then she had this small, trembly voice."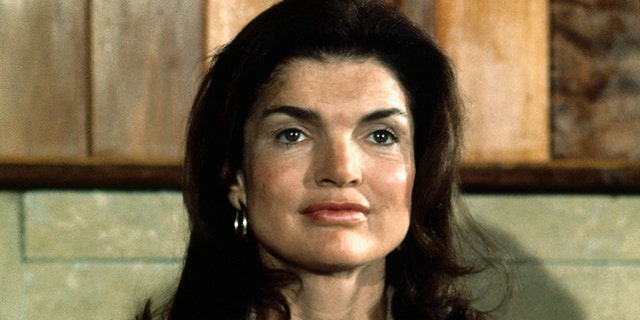 Bernstein added that despite Onassis being a family friend, she fiercely protected her privacy.
"She was always a little bit at a distance," explained Bernstein. "She was very careful about her interactions with people. When she and President Kennedy were in the White House, my parents were very much in their circle.
"And once Kennedy was assassinated, and Jacqueline married Aristotle Onassis, the relationship became more cordial. I don't think they hung out so much anymore."
But Bernstein was doing more than mingling with the rich and famous. She also vividly recalled her relationship with Leonard, a man who allegedly wasn't shy to kiss everyone on the lips with his tongue, including his own daughter. Bernstein stressed "nothing untoward ever happened."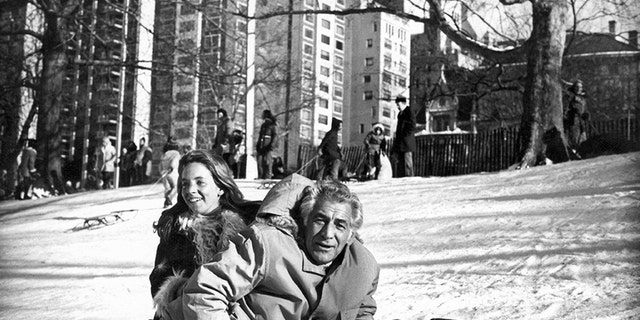 "It was just a thing he did," she said. "I think it's like a litmus test to see how loose or uptight people are, how far they would let my father go. But if people recoiled. … He would not pursue it further. He was not a predator. He would not insist upon something if the other person wasn't into it.
"It wasn't so much about asserting power or being in any way brutal. If he stuck his tongue down a few throats it was just because he wanted to French kiss the whole wide world."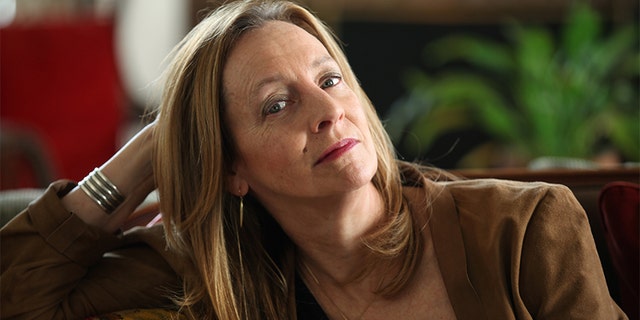 Bernstein claimed she would later learn of his affairs with men, something she initially had a difficult time grasping.
The New Yorker revealed Bernstein learned of Leonard's relationship with a young lover named Tom Cothran in 1972 while she was a junior at Harvard and he was preparing and delivering lectures on campus.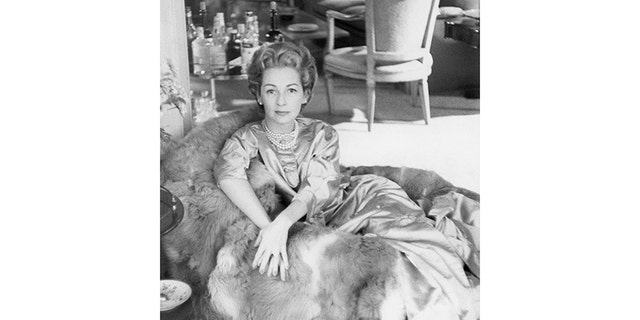 "That was very confusing," admitted Bernstein. "It became apparent he was having this affair with a young man… By the time I was a senior in college, it was evident that they were sort of living together… It was like my father had a double life. He was living with this young man on campus. … All of that was really complicated to sort out and make sense out of."
Leonard's wife, Chilean actress Felicia Montealegre, allegedly was aware of his gay romances before they married in 1951.
According to the New York Post, Montealegre wrote Leonard a letter the year they wed, which her children found after her death in 1978, stating: "You are a homosexual and may never change. I am willing to accept you as you are."
But despite the affairs, Bernstein wrote in her book that Leonard stayed by his wife's side and nursed her through her final battle with cancer.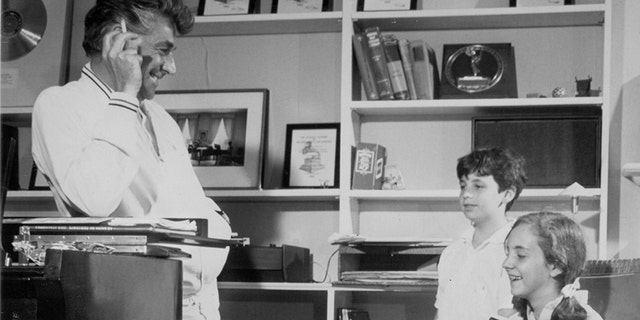 The New Yorker added that Leonard, who did not live openly as a gay man in his lifetime, never stopped loving his wife and felt guilty about what he put her through. Bernstein said that through it all, her father was a good man and simply someone on a quest for love, which he openly expressed through his music.
"I think everything my father did came from a place of love," she said. "He just wanted to make love to the whole wide world. Which is sort of impossible, but in a way, he did that with his music. Making music was kind of lovemaking for my father."