Led Zepplin guitarist given honorary doctrate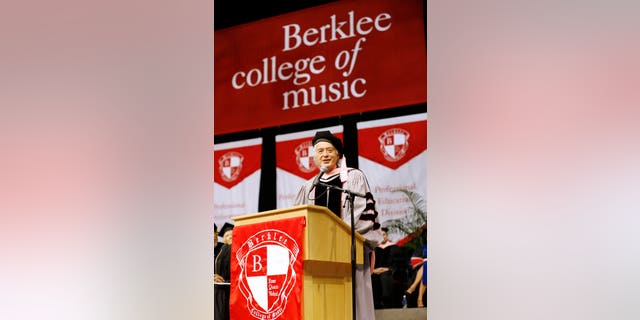 Former Led Zeppelin guitarist Jimmy Page has been honored with a doctoral degree from the Berklee College of Music in Boston.
Page delivered the commencement address Saturday to nearly 900 graduates of the private college known for its music program, telling them that their love of music will sustain them through the unexpected twists and turns that lie ahead.
The school also presented honorary doctorates to Motown and R&B songwriter Valerie Simpson, jazz pianist and educator Geri Allen, and American Music Program youth jazz orchestra founder Thara Memory.
Page was the guitarist for the British band that fused blues, R&B and rock 'n' roll for a new hard rock sound in the 1970s. It disbanded in 1980.