Lawyer: Proposed 'American Idol' lawsuit alleging workplace racism doesn't stand a chance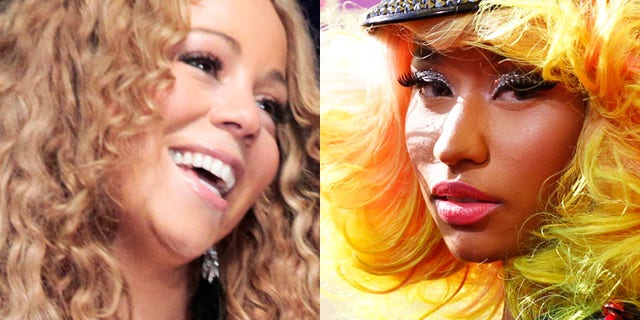 LOS ANGELES – As if the bigwigs behind "American Idol" didn't have enough to deal with feuding judges Mariah Carey and Nicki Minaj, they may also have a lawsuit on their hands.
As first reported by TMZ, several former contestants on the hit show – from an array of seasons – are joining forces to sue the hit show for being racist. According to a letter submitted to the U.S. Equal Opportunity Commission by New York-based attorney James H. Freeman asking for permission to sue the forces behind "Idol" – a standard protocol for such suits – the talent elimination series used his clients in a racially-motivated ploy to boost ratings.
According to the letter, the nine ex-"Idol" hopefuls were the only contestants to have been booted from the show for reasons not pertaining to their performances. Freeman said according to California employment law, the show was not allowed to ask contestants about their arrest history. Freeman also said in his letter they all happen to be black. Here's why they were disqualified:
Corey Clark (Season 2): Disqualified after The Smoking Gun revealed he was previously arrested and charged with misdemeanor battery on four police officers and his sister, and endangering the welfare of a child.
Jaered Andrews (Season 2): Dismissed during the semi-finals following the discovery of an assault charge stemming from a bar fight, in which someone died. He was later acquitted.
Donnie Williams (Season 3): Pulled from the competition after an arrest for speeding and drunk driving during the filming portion of the show.
Terrell Brittenum/ Derrell Brittenum (Season 5): These twin brothers, who were given significant airtime during the auditions and Hollywood Week, were axed after honchos learned of an arrest and charges of identity theft.
Thomas Daniels (Season 6): Sent packing after his criminal history, including charges of drunk driving, were exposed.
Akron Watson (Season 6): Turned away after producers found out about a prior misdemeanor possession of marijuana charge – although he claimed producers were well aware of his history.
Ju'Not Joyner (Season 8): Not given the green-light to advance in the show, which he claimed to be because he questioned to contestant contract and asserted that I was "rigged."
Chris Golightly (Season 9): Disqualified reportedly over concerns and complications associated with a former boy band recording contract.
Freeman has asserted that it is a violation of California employment law for contenders to be questioned over their arrest history, and further claims that the "Idol" "scheme" perpetuates racial stereotypes and paints a picture of the contestants as "violent criminals, liars and sexual deviants."
However, California-based attorney Anahita Sedaghatfar told FOX411's Pop Tarts column that the premise for the suit appears to be off-base to begin with.
"It seems that this lawsuit claiming racial discrimination under California employment laws is not only far-fetched, but wholly misplaced. Yes, California law does prohibit an employer from asking a job applicant about arrests that did not result in convictions, and yes, California law does prohibit employers from discriminating against employees based on race, but the key words here are 'employer' and 'employee'," she explained. "The California Fair Employment and Housing Act and Title VII, which prohibit racial discrimination in employment, simply do not apply because it will be hard to prove that these individuals were employees."
Sedaghatfar said that these reality show contestants would be deemed independent contractors, if anything, and thus would not be within the purview of these employment laws.
"As we saw in the court's ruling in the infamous race discrimination lawsuit filed against the show 'The Bachelor,' which was not brought under employment discrimination laws, but under civil rights statutes, casting decisions by television shows and their producers are protected by the First Amendment," she continued. "So, even if this case is brought under civil rights laws, it will still be highly unlikely they would prevail."
Prominent "Idol" producer Nigel Lythgoe has hit back against the allegations, telling TMZ that he has never "seen racism on the show" and that he was "shocked" by the "ridiculous" claims.
FOX and the show's producers, Freemantle Media, did not respond to a request for comment. The attorney handling the case, James Freeman, responded only to note that he intended the EEOC to be "fully confidential," and is unsure how it was obtained by TMZ.