Lauren Alaina announces stepfather Sam Ramker's death in Instagram post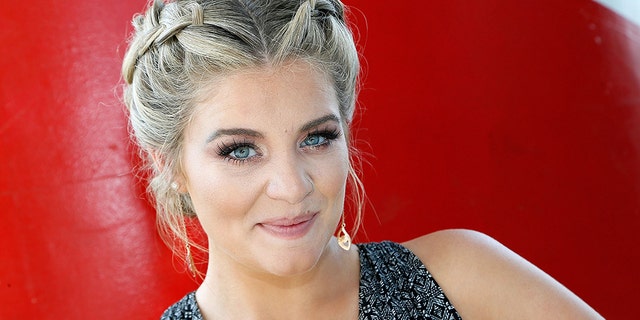 Country singer Lauren Alaina mourned her stepfather on Instagram Sunday in a post announcing his death following a battle with cancer.
Alaina paid tribute to Sam Ramker, who was the husband of the singer's mom, Kristy Suddeth.
The 23-year-old called Ramker "the purest example of how to love and live life fully."
Alaina, who reportedly skipped planned Friday and Saturday performances, also shared what her stepfather claimed to see before he died.
"He opened his eyes last night," she wrote. "They shined the brightest I've ever seen anyone's eyes shine, and he said, 'Jesus.' We said, 'What do you see Sam?' He said, 'It's so beautiful.' Mom asked him who he saw and he told her a bunch of people, including his mama."
Alaina added, "He later said, "I love you all. I found it." My mom asked him what he found and he said, "Heaven. I've got to go." An hour later he went to be with the Lord."
The musical artist also included a message to her followers.
CARRIE UNDERWOOD REVEALS HER SECOND PREGNANCY IS 'HARDER' THAN THE FIRST
"I want us to all be a little more like Sam," she wrote. " He was strong. He was the most compassionate person in the world. He would go without to help a stranger. He was a great dad. Now he is with the best Father in the universe."
Alaina concluded the post by expressing her gratitude to those who have supported her family.