Laura Bell Bundy: Women belong on country radio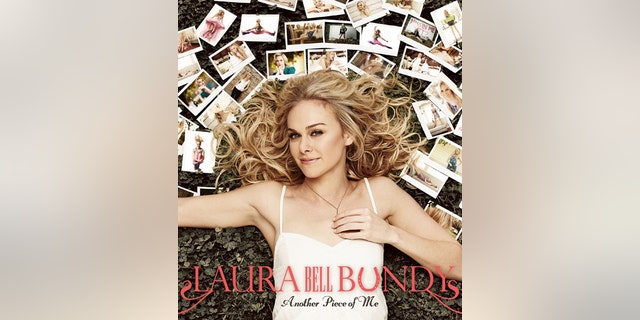 NEWYou can now listen to Fox News articles!
Laura Bell Bundy is releasing her first studio album in five years on June 9, and the Broadway veteran and television actress told FOX411 Country she's excited about her return to country music. Bundy also shared her thoughts on radio consultant Keith Hill's controversial comments to take women off of country radio.
FOX411 Country: It's been five years since you last released a record.
Laura Bell Bundy: It's been way too long! It wasn't up to me. I would be lying if I didn't tell you that this record was pretty much in the can two years ago at least. I was signed at Universal...and when the new regime came, things kind of got pulled and new songs were added and things of that nature. And then eventually we decided to go our separate ways and I signed with Big Machine and we released two songs off of the record.
FOX411 Country: As a female artist, how do you feel about radio consultant Keith Hill saying, "If you want to make ratings in country radio, take females out?"
Bundy: That guy is not gonna get laid. That is my official word [laughs]. I do agree with that there should be more women. I'm the type of person who likes to hear women. I like to hear from our perspective. I like the tambour of a woman's voice; I like the subject matter that women are speaking about. I think the thing that's interesting is the women who do get through on the radio-- like really get through-- they go on to become divas. Those men don't have those types of careers - they don't make the impact that the five women getting played on the radio are going to make. Well it's 20 men, but you've only got five women. Let's look at the careers of them.
FOX411 Country: You wrote or co-wrote most of the songs on the album.
Bundy: These songs...feel very authentic to me especially the [songs] "China and Wine," "Another Piece of Me," and "Let's Pretend We're Married." Those are the ones I really wanted people to hear and I still feel like it's all relevant to who I am and my experience. I sort of look at albums like paintings, you know. You go "this is one masterpiece," and now I don't want to use pastels anymore...I would say if we look at [my first album] Achin' and Shakin', that was using one form of paint, [this album] is another.
FOX411 Country: You're new music video blends your Broadway/musical background with your new music. What inspired the video?
Bundy: When I heard "I am what I am" when we were recording it I was like, "I just want to put my arms up and twirl around like Maria von Trapp." And I kept thinking,"I feel like jumping and like paragliding off of a hill." So I had these thoughts of mountains then I realized I was going to do a gig in Switzerland and I looked up the location and it was in the Alps and I was like, "This looks like the 'Sound of Music,' we are filming a music video here." It was a real spontaneous thing. We shot the video and we kind of told the label, "We might be shooting a video." We didn't ask for money, we just went out and said, "Let's shoot this thing, let's not get permits," and we made it all official after. Sometimes you gotta go rogue.
FOX411 Country: The song "That's What Angels Do" has a strong faith-based message. What does the song mean to you?
Bundy: Well I would say that my spirituality plays a major part in my life. I see myself as a spiritual being having a human experience. Every time you write a song, you're inspired and you're like, "Where did that come from? That didn't come from me, it came from something bigger." I have such reverence for my source and the higher things in life and how it's all connected. "That's What Angels Do," I feel like this is not just about spiritual angels. I don't think it's about that, I feel like it's about every day angels. Human beings that extend themselves to others...I think we can have that person show up in our life that says that thing to us...that thing we need to hear right at the perfect time.
My mom is taking care of her parents in a way that's just so selfless and I'm going, "Mom, you're an angel." These every day angels show up in our lives and I look at like we have an obligation as the human race to be there for one another and to be an angel for someone. To make someone's life better and if you've done that, then life has been worth living.