LAMC Showcases Talent, Diversity in U.S. Latin Music Community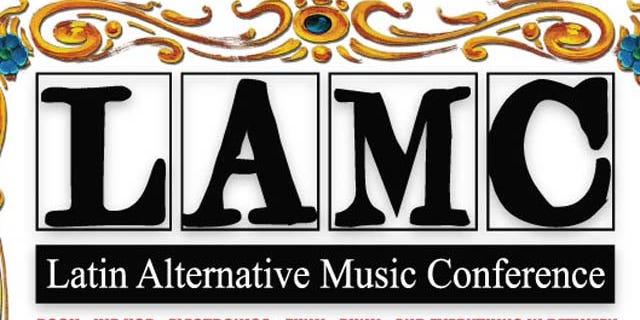 The annual Latin Alternative Music Conference (LAMC) kicks off in the Big Apple Wednesday with performers sure to get music junkies bumping and grinding to all types of rhythms and beats.
"It's rock, it's hip-hop, it's club music, it's electronic, it's reggae," said Tomas Cookman, founder of the LAMC and CEO of National Records. "What unites all of those is music typically not championed and played on all the major Latino radio stations."
In its 12 years of existence, the LAMC prides itself on providing multiple panels and shows focused on the up-and-coming Latin talent, who may not always fit into a particular genre of music heard in the everyday mainstream radio and television stations.
The Latino fest will feature artists throughout the city, such as Central and Prospect Parks, and Merenguera Rita Indiana, Latin Grammy Award winners Colombian afro Caribbean group Choc Quib Town, and Spain's rock group Jarabe de Palo.
Tropical bass party Que Bajo, made up of DJ's Geko Jones and Andy Gills, are expected there too.
Social media reps from Twitter and YouTube will also be highlighted to discussing digital trends in music and how critical these outlets are for artists to gain a bigger fanbase and release their music.
Joining these organizations, too, will be Toto Gónzalez, a Venezuelan DJ and founder of Fábrika – a digital music and lifestyle website, which provides bilingual content and reviews of alternative bands and artists.
"We started as a necessity," Gónzalez told Fox News Latino. "Miami didn't have a media to promote local bands or a line of alternative bands."
"For me it's an honor," added Gónzalez, who stresses to artists that although promoting music digitally and via social media sites is important, it is also critical for artists to provide a good service to the public.
"At the end what counts the most is the music," Gónzalez said. "It's exciting to be in front of an audience and transmit my energy."
Cookman believes the LAMC will also provide a platform for Latinos to show their diversity and cultures to other individuals from around the world.
"When you showcase so many great artists, anybody who is smart will be there," Cookman said. "The Latinos are proud of their heritage, but they want more than to listen to Vicente Férnandez and Celia Cruz. We're not always the same thing. There's so much more."
You can reach Alexandra Gratereaux at: Alexandra.Gratereaux@foxnewslatino.com or via Twitter: @GalexLatino
Follow us on twitter.com/foxnewslatino
Like us at facebook.com/foxnewslatino