Lamar Odom resurfaces after 2 friends' deaths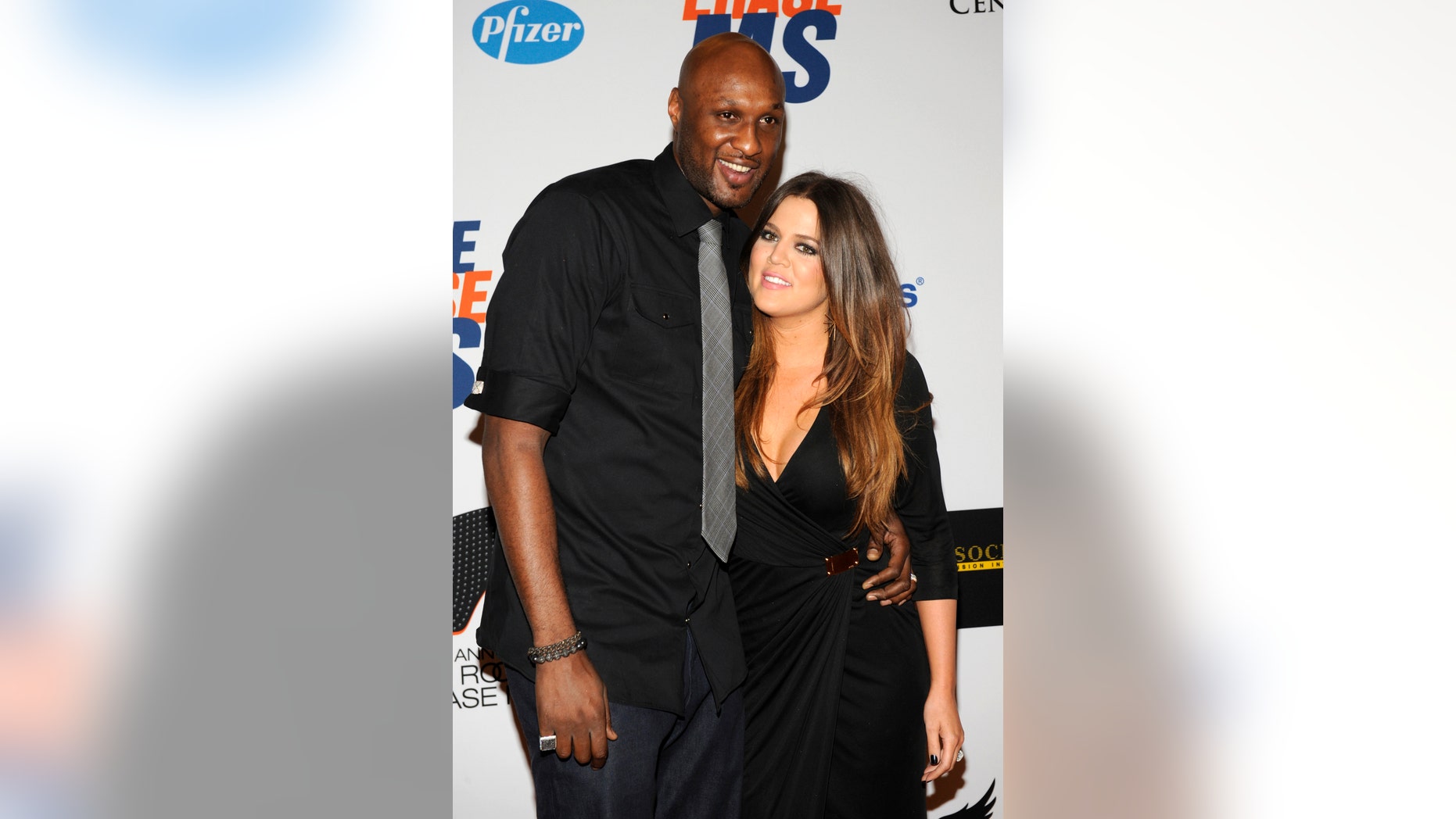 LOS ANGELES – Lamar Odom has resurfaced after the deaths of two close friends.

The former NBA player and reality star was photographed Friday near his Las Vegas home looking sweaty and overweight.

Two of Odom's close friends, Jamie Sangouthai and Bobby Heyward, died within a week of one another earlier this month, reportedly of drug related causes. Sangouthai died from a bacterial skin infection with an autopsy report citing IV drug abuse, and Heyward died of an alleged overdose.

So what happened to Odom, 35, who just four years ago was the NBA's Sixth Man of the Year with the Los Angeles Lakers and married to one of the most famous women in the world?

Odom's wife, Khloe Kardashian, filed for divorce from the NBA star in 2013 citing "irreconcilable differences." Odom was a staple character on "Keeping Up With the Kardashians," "Kourtney and Khloe Take Miami," and "Khloe and Lamar." While the two are not officially divorced, they have been estranged since the filing.

Reality star manager Marc Marcuse, president of Reel Management, told FOX411 that reality TV life can lead to damage in your real life, especially when dealing with personal issues.

"It's a personal intrusion, and makes it even harder to go through the healing process," Marcuse explained.

Founder of Cliffside Malibu Treatment Center, Richard Taite, said as a pro ball player and member of the extended Kardashian clan, Odom had "all the help he needed" to deal with his issues, but now Taite doubts we'll ever see him in a basketball uniform again. Taite has never treated the star, and Odom was has never checked into Cliffside Malibu.

After starring with Lakers Odom jumped to the Dallas Mavericks, the L.A. Clippers and the New York Knicks, before being cut in 2014. He is now a free agent.

In 2013, Odom settled a drunken driving charge with a no contest plea— paying a total of $1,814 fines and serving 36 months' probation for the DUI charge. It has also been widely reported in the past that Odom was struggling with a crack addiction. On "Keeping Up With the Kardashians" his estranged wife lamented in one episode that he had cheated on her and was often unreachable for long stretches of time.  

In recent months, Odom has remained silent on his social media accounts. His last tweet was on May 27, as was his last Instagram post. Reps for Odom and Kardashian did return repeated requests for comment.