Kylie Jenner mom-shamed for 'leaving' newborn baby to 'party' at Coachella, sparking debate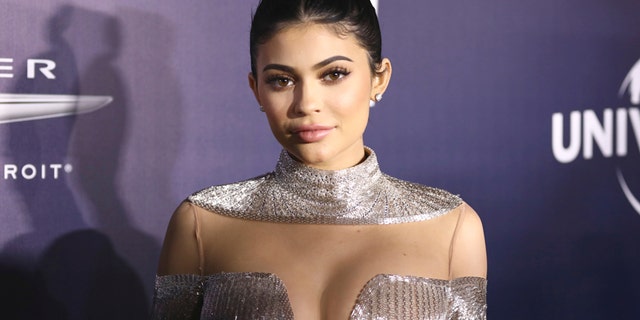 Kylie Jenner is facing some serious criticism from fans on social media for "leaving" her infant at home to "party" at the Coachella Valley Music and Arts Festival.
Jenner, 20, gave birth to her daughter, Stormi, on Feb. 1. She explained in an Instagram post a week later that she kept her pregnancy private in order to prepare for the "role of a lifetime" in a stress-free environment with beau Travis Scott.
"Pregnancy has been the most beautiful, empowering, and life changing experience I've had in my entire life and I'm actually going to miss it. I appreciate my friends and especially my family for helping me make this special moment as private as we could," wrote Jenner, attaching an 11-minute video diary.
"All she wants to do is hold her baby."
The self-proclaimed "cool mom" has posted plenty of pictures and videos of her and Stormi since announcing the baby's arrival in early February.
KYLIE JENNER AND TRAVIS SCOTT ARE 'GREAT' PARENTS, KRIS JENNER SAYS
"All she talks about is her baby girl," a source told PEOPLE on Feb. 12. "She is surrounded by her and Travis' family. Everyone is pitching in and helping Kylie so she can do things like shower. But all she wants to do is hold her baby."
About two months after the birth of her little girl, Jenner jetted off to Indio, California, to attend Coachella. The "Keeping Up with the Kardashians" star attended two Coachella parties and showed some skin as well as some wild blue and bright pink locks over the weekend.
She snapped several Instagram pictures of her wild hairdos, including one of herself sporting a neon pink wig while sipping out of what appears to be a red solo cup. The photo garnered nearly 4 million likes since it was posted Sunday.
But some weren't too pleased with Jenner for "ditching" her child for a music festival.
"Where's the baby? Great parents so far. This baby been with babysitters more than her parents," one Instagram user claimed.
"Shouldn't she be taking care of her new baby?" another asked.
"Your place should be with your newborn!" one user added.
"Your place should be with your newborn!"
"She doesnt breastfeed I read in an article! Which doesnt surprise me at all because to be a breastfeeding mother you would have to be with your baby all day everyday," another wrote.
KYLIE JENNER, RIHANNA AND MORE STARS SHOW SKIN AT COACHELLA
The comments sparked a debate online about motherhood, with some commending Jenner for taking time for herself.
"Just because they don't constantly share pictures of them all together doesn't mean that their daughter isn't important to them. I think people judge her too quickly based on what she does/doesn't post," one fan defended the star.
"Yes girl! Enjoy your mommy time," another added.
"Leave her be. So a young mum gets this much criticism for going to a festival just because she's had a newborn? It's not like she left the kid inside a car to starve!" an Instagram user commented.
Somehow, her beau and fellow co-parent, rapper Travis Scott, seemed to be left out of the narrative altogether, despite his attendance at Coachella.