Kristen Stewart considering 'shattering of the idea that it's cool to play with toy guns'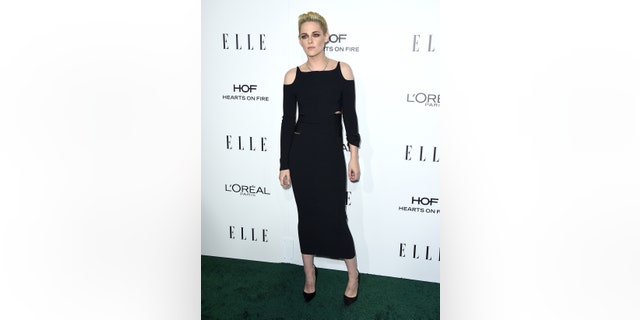 NEWYou can now listen to Fox News articles!
Kristen Stewart wants to be involved with changing how American views guns, and she is taking a look at toy guns.
Stewart told People magazine she has an idea in the works to get involved with gun preventing gun violence, and she said toy guns are a part of her plan.
"I was infatuated with a few classic Americana images that were a little skewed and maybe not as beautiful or as comforting as they might seem on the surface," Stewart told the magazine. "One of them involved the shattering of the idea that it's cool to play with toy guns and little kids grow up thinking that's going to protect and empower them. We kind of take that idea and go, 'Actually this is something else that could happen,' and that needs to be considered by people who might not think about that kind of thing."
Stewart made the comments at a Brady Center event on Wednesday. The goal of the event was to raise money to prevent gun violence. Brady Center president Dan Gross said Stewart approached the organization about getting involved.
"She came to us because she has something she wants to do with this issue," Gross told People. "She eagerly shared her idea and without hesitation and is showing up tonight. She is committed to actually doing something, not just lending her name."
Chelsea Handler was honored at the event with the 2017 Brady Center Bear Award. She quipped she was involved because she needed something to complain about.
"I'm not married, I don't have kids; because I'm smart, I don't owe anybody anything," she joked. "Finally I'm at a place in my life where I can stop bitching and moaning for myself and I can start bitching and moaning for other people. I feel really good about that, I do."
Handler added, "… I want to do everything I can to make sure I'm responsible. I don't ever want to look back at this time and think, 'Why the f--k was I sitting there on my bed? Why didn't I do anything?'"