Kristen Bell: My daughter can watch my sexy scenes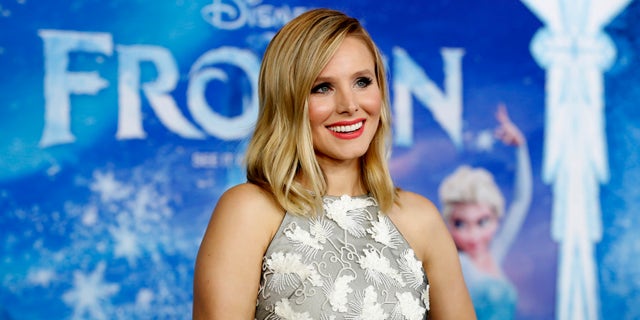 In the indie movie "The Lifeguard," Kristen Bell filmed a heated, graphic sex scene with her co-star David Lambert. And one day, she says her daughter can see it.
During an interview with Chelsea Handler on the E! late-night show "Chelsea Lately," Bell revealed that she doesn't plan to shield her daughter, Lincoln, who is only 9 months old right now, from her racier movie roles.
"She can watch whatever she wants," Bell told Handler. "People ask, 'Oh, well you've done some sexy material. Do you not want her to see that?' And I'm like, 'My guess is if she's anything like the other 5 billion people on the planet, she's gonna grow up and enjoy sex, so I'm not gonna be shocked by that.'"
Bell and hubby Dax Shepard are still adjusting to life as new parents, she revealed, but the "Veronica Mars" star seems to have some of her parenting philosophies all figured out.
"I just think you're setting yourself up for disaster if you try to keep them little," she said. "She's gonna grow up."