Kiefer Sutherland 'Unprofessional,' Made Working On '24' Awful, Freddie Prinze Jr. Says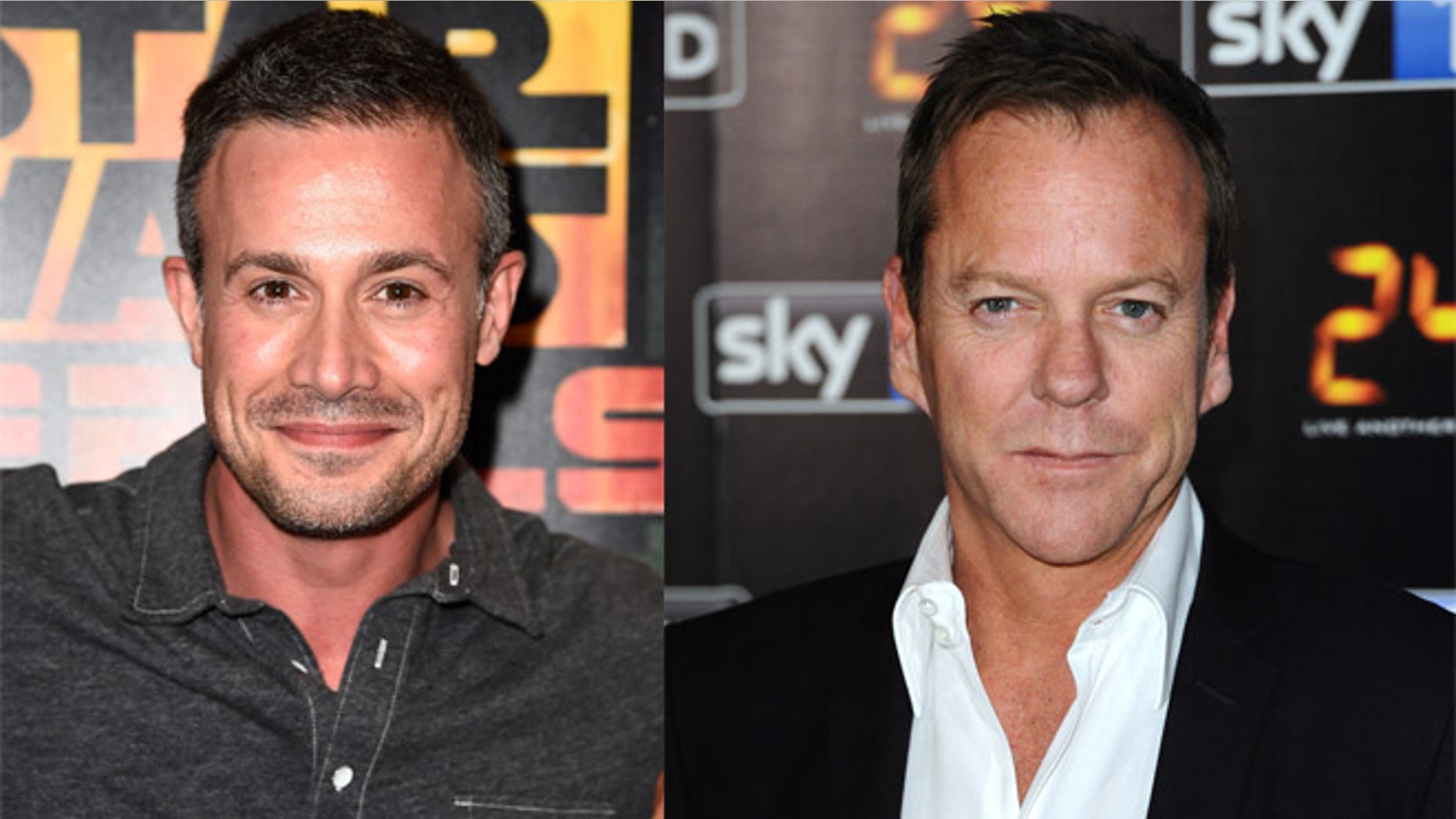 Freddie Prinze Jr. did not like working with Kiefer Sutherland on "24" in 2010 – and it almost led him to quit acting.
The 38-year-old father of two told ABC News that working on the hit show was "terrible."
"I hated every moment of it," Prinze said. "Kiefer was the most unprofessional dude in the world. That's not me talking trash – I'd say it to his face. I think everyone that's working with him has said that."
The actor, who was promoting his new animated Disney XD series "Star Wars Rebels" at San Diego Comic Con, continued, "I just wanted to quit the business after that. So, I just sort of stopped."
Prinze, who is known for movies like "She's All That" and "I Know What You Did Last Summer," told ABC he ventured into other programs like working for Vince McMahon at WWE.
"It was a crazier job than working with Kiefer," he said. "But, at least he was cool and tall. I didn't have to take my shoes off to do scenes with him, which [the "24" producers] made me do. Just put the guy on an apple box or don't hire me next time. You know I'm 6 feet and he's 5'4.""
Through a rep, Sutherland – who is actually 5'9" – said, "Kiefer worked with Freddie Prinze Jr. more than 5 years ago, and this is the first he has heard of Freddie's grievances. Kiefer enjoyed working with Freddie and wishes him the best."
An unnamed Fox executive called Prinze's claims hogwash, TMZ reported. The executive said Sutherland was "nothing but professional during the run of the show and is beloved by cast and crew."
"It's so out of left field, five years later," he continued. "We wouldn't have done another '24' if Kiefer were anything like Freddie described."
Follow us on twitter.com/foxnewslatino
Like us at facebook.com/foxnewslatino