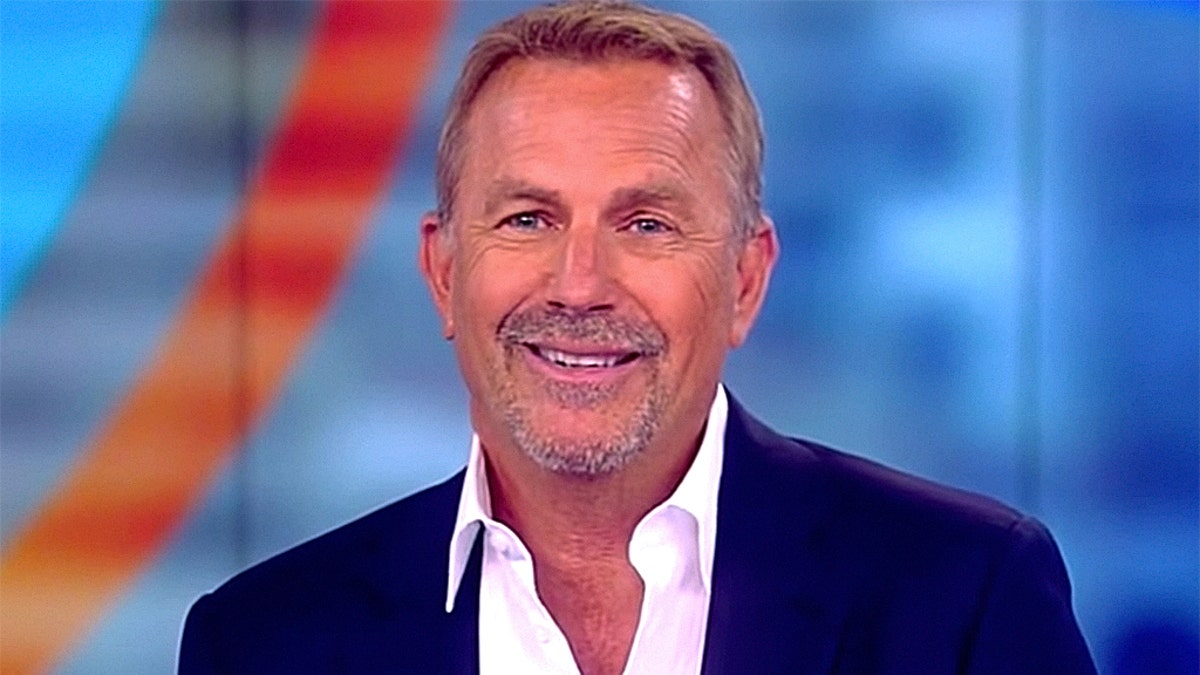 Actor Kevin Costner criticized the Trump administration's border policy saying he does not "recognize America right now."
Costner, 63, appeared on "The View" Tuesday to promote his Western drama, "Yellowstone," when he was asked how he felt about the immigration policy which has reportedly separated nearly 2,000 immigrant children from their parents at the U.S.-Mexico border.
EVA LONGORIA GIVES BIRTH TO FIRST CHILD, WELCOMES A BABY BOY
"You know, this is a hard thing to say, but I don't — I'm not recognizing America right now," Costner told the hosts. "I don't recognize its voice. I don't recognize any individual statements. I feel people going with the flow, and there's people right in the middle. And we're in a really weird spot, and it takes a high level of compassion, empathy and intelligence to work our way out of this."
The Academy Award winner continued, "Separating people with no plan, when those children can't even speak English. Can you imagine the terror? Besides just being separated? So we have to do better. We've been about more, we can be about more and right now we are acting really small."
Costner joins a group of celebrities ‒ including Reese Witherspoon, Oprah Winfrey, Ellen DeGeneres and Willie Nelson ‒ in publicly denouncing the border policy.
JOHN CENA TELLS NIKKI BELLA HE WILL REVERSE VASECTOMY TO GET BACK TOGETHER
Costner told Fox News last week that he jumped at the opportunity to star in the show "Yellowstone," a Western which follows a ranching family on the verge of losing their land to a Native American reservation.
"The appeal of this was the outdoors," Costner told Fox News. "[But] it was really the story that Taylor [Sheridan, the show's creator] crafted in the script, and that was what I gravitated towards. I think a good story is always relevant, and that becomes the time to tell it, you know."
The Associated Press contributed to this report.