Kelly Clarkson's rendition of Lady Gaga and Bradley Cooper's 'Shallow' stuns audience in Wisconsin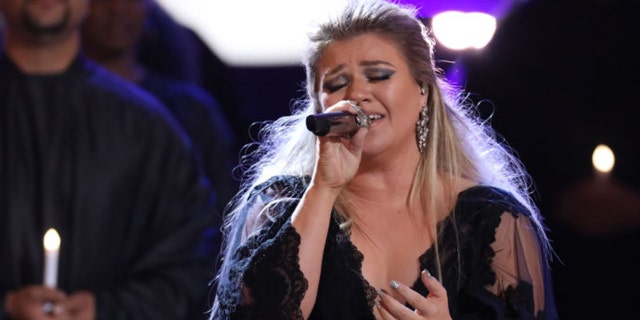 Kelly Clarkson's rendition of the popular and Grammy Award-winning song "Shallow" stunned the audience at the singer's Friday night concert in Green Bay, Wisconsin.
Before Clarkson, 36, performed her version of the song -- which singer Lady Gaga and actor Bradley Cooper perform together in their recent movie "A Star Is Born" -- she took a moment to gush about Gaga.
BRADLEY COOPER ON SINGING 'SHALLOW' FROM 'A STAR IS BORN' LIVE AT THE OSCARS: 'I'M SURE I'LL BE TERRIFIED'
"It's cool just to know that someone that talented is also really nice," she said.
"Anyway, I've been rooting for her for a while. This song, I just, I love it. It's from that movie that she's nominated for a billion awards for and I hope she wins," she added.
"I thought she and Bradley Cooper did such an awesome job with this song, it's called 'Shallow,'" she said, as the crowd erupted in cheers.
"So we're gonna do our version of it because obviously, I don't have a Bradley Cooper here, so I'm just holding it down. I hope I don't suck, and if I do, I hope she doesn't see it!" she concluded.
BRADLEY COOPER JOINS LADY GAGA AT LAS VEGAS RESIDENCY, PERFORMS 'SHALLOW' FROM 'A STAR IS BORN' LIVE FOR THE FIRST TIME
In late January, Cooper – who, aside from costarring in the movie, also served as its director – and Gaga, 32, went viral after he took the stage at the singer's show in Las Vegas, taking many fans by surprise.
Later, the 44-year-old actor said he's sure he'll be "terrified" when he and Gaga perform "Shallow" live at the 91st Academy Awards on Feb. 24.