Kellan Lutz reflects on 'The Osiris Child,' dangers of performing stunts: 'Accidents happen'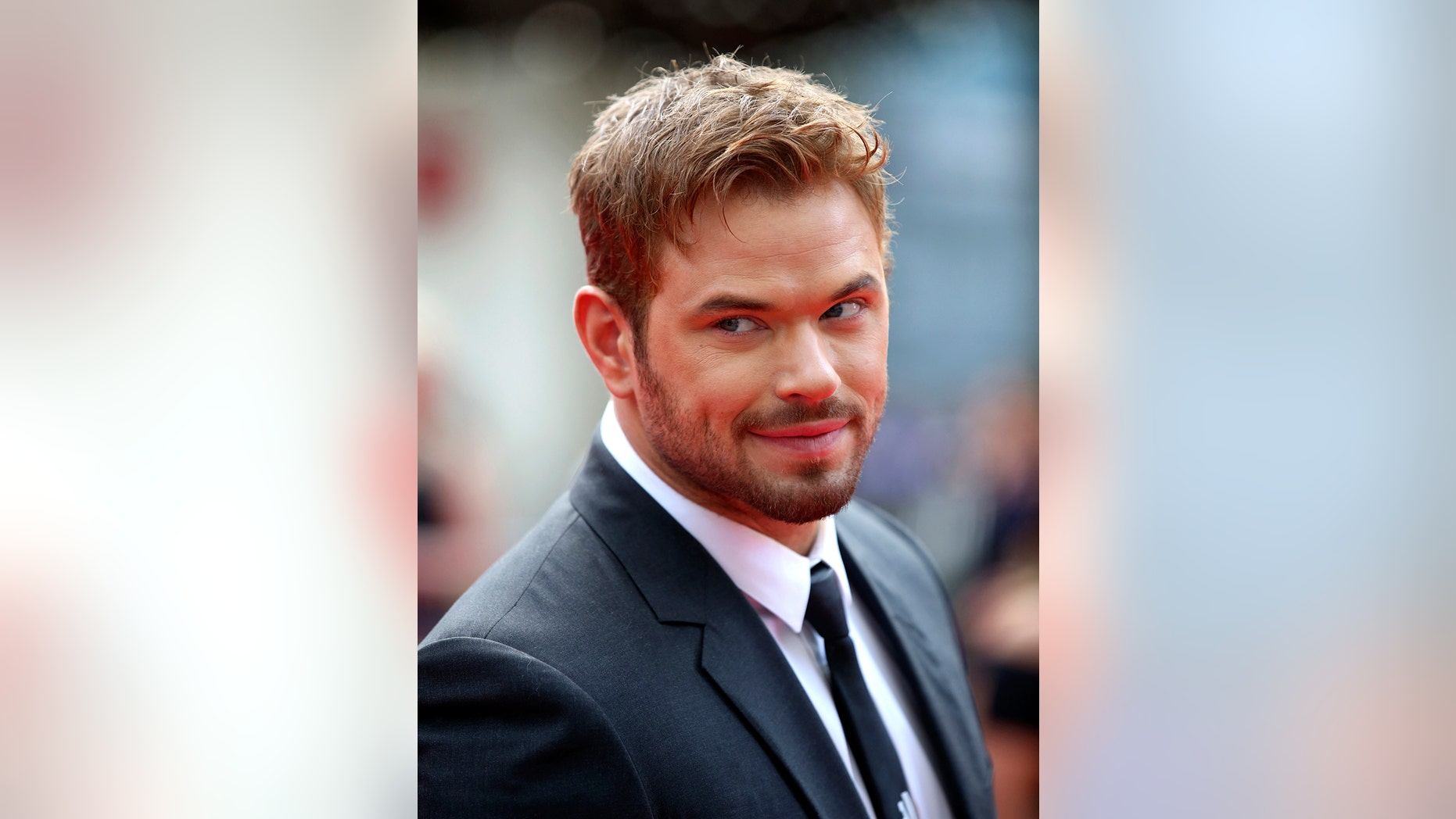 Kellan Lutz didn't have to think twice about taking on an action hero filled with hopelessness.
The 32-year-old actor, still recognized by fans as vampire Emmett Cullen from the "Twilight" film series, is starring in the sci-fi thriller "The Osiris Child" as Sy Lombrok, a drifter with a haunted pass who forms an unlikely alliance to help stop a global crisis.
"I'm a man of faith, I have a lot of faith and hope in my life, so to play a character who is filled with hopelessness… it was the opposite of me," Lutz told Fox News. "I knew it was going to push some of my personal beliefs. This is a character who is the opposite of what has created a big impact on my life.
"I knew it was going to be a challenge, but I'm always up for challenges. And with this one, I really took on a lot of heaviness… Yeah, I found myself really lonely and in some dark places… but I love that in the end, there's redemption and my character comes through with that hope again."
Lutz was also prepared to tackle the physical obstacles that awaited him in becoming Sy. As an actor, he isn't afraid to do dangerous stunts. He performed many of his own moves in 2014's "The Legend of Hercules."
And even with reports of recent fatalities in Hollywood, including stuntman John Bernecker on AMC's "The Walking Dead" and professional road racer Joi "SJ" Harris of "Deadpool 2," Lutz isn't worried about the dangers that come with performing stunts on set.
"I don't have fears in life," he explained. "If I die, I've lived an amazing life and I know I'm going to go to heaven. That's my faith… I put my trust in the stunt guys… Yes, accidents happen, but they're all professionals."
Bernecker served as Lutz's stunt double in 2011's "Love, Wedding, Marriage" and 2015's "Extraction." He died in July of "blunt force trauma" after he suffered a fall on the set of "The Walking Dead." His death was ruled accidental.
"I don't think he was scared of doing that stunt," said Lutz. "I know he loved stunts. I'm sure he's done stuff like that. I read a report where he told some actor that he'd never done anything like this. That didn't make sense to me because I feel he's done everything. I just think it was an accident."
Lutz does believe there needs to be closer supervision on set. Harris, who was acting as a stuntwoman for Zazie Beetz in "Deadpool 2," died in August after crashing into a glass window. She was reportedly not wearing a helmet.
"I think there needs to be a lot of wisdom in hiring people to do stunts, even though they might be known in their profession for being this amazing talent," reflected Lutz. "Being a professor racer is so different from being a professional stunt person on a bike. They're just doing different things and you can't assume that just because someone is a professional in one field that they can do the exact same thing in another field.
"That's why hats off to all the stunt people. We need them. I love doing my own stunts just because it's fun, I'm a tough guy, and I've done a lot through my years, but there are still some where I don't need to have pride [and do them]."
The star even experienced one mishap on the set of "The Osiris Child" that, fortunately for everyone, ended on a comical note.
"With this movie, we have a guy whose this big rugby, soccer player," said Lutz. "He's a gentle giant, but a big guy. One time, he got so excited he started choking me out in this choking scene. And with a big fight breaking out, you don't realize that you're really choking the person out. And I'm tapping on him, about to black out. And he goes, 'Oh, sorry!'… You gotta be prepared for stuff… I do what I feel I'm comfortable with and I'm comfortable with a lot."
Still, he continues to be mindful on how much he can handle when bringing an action hero to life on camera.
"I love having my face my camera, my stunts on camera," he said. "But I'm a businessman too. If I get injured, I screwed the whole movie up and that's just stupid. I like doing crazy stunts. I've gotten hurt. But for the most part, you have professionals watching your back and making sure everything goes super smooth, everything's tested. I think some of the lower productions where they skimp out on stunt coordinators… that's a red flag for me. It doesn't feel right. You want to feel safe in your mind and spirit to do the work."
"The Osiris Child" premieres September 7  exclusively on DIRECTV. It will be in theaters October 6.