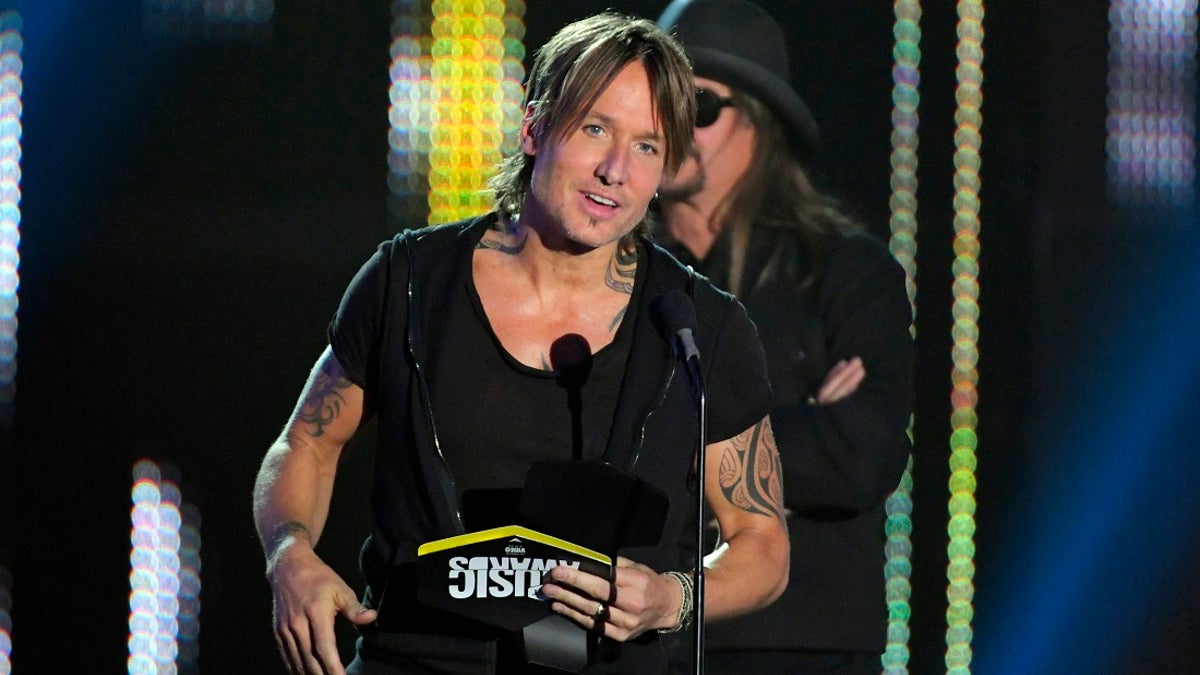 Country star Keith Urban is taking on the Harvey Weinstein sexual assault scandal with a new song that he's going to perform live at the 2017 CMA Awards.
Inspired by the countless accusations of sexual harassment and assault lobbied against Weinstein and numerous other powerful men in Hollywood, BMI country songwriter of the year, Ross Copperman, felt inspired to comment on it the only way he knows how. "Female," which can be heard below, was specifically written with this scandal in mind for Urban to perform. The songwriter has previously written lyrics for stars like Kenny Chesney, Jake Owen and Brett Eldredge.
On Tuesday, Urban was recognized by BMI for his philanthropy and said that he immediately recognized the profound and important lyrics in the song and got in the recording studio right away.
"I think it's just time for a recalibrating of the past, you know? Things have been a certain way for a long, long time, and I think you're seeing a turning of the tide for that," Urban told the Associated Press. "This song just spoke to me. I just wanted to get in and record it right away."
Urban went on to note that a song championing women is especially poignant for him as he's constantly around the opposite sex. The country star is married to award-winning actress Nicole Kidman and is the father to two daughters.
"I am surrounded by females in my life. I grew up in a house with boys, no sisters. Now I am in a house that's all girls. So this song speaks to me on a lot of levels," he said.
The Associated Press contributed to this report.