Keith Urban shocks audience by bringing Nicole Kidman onstage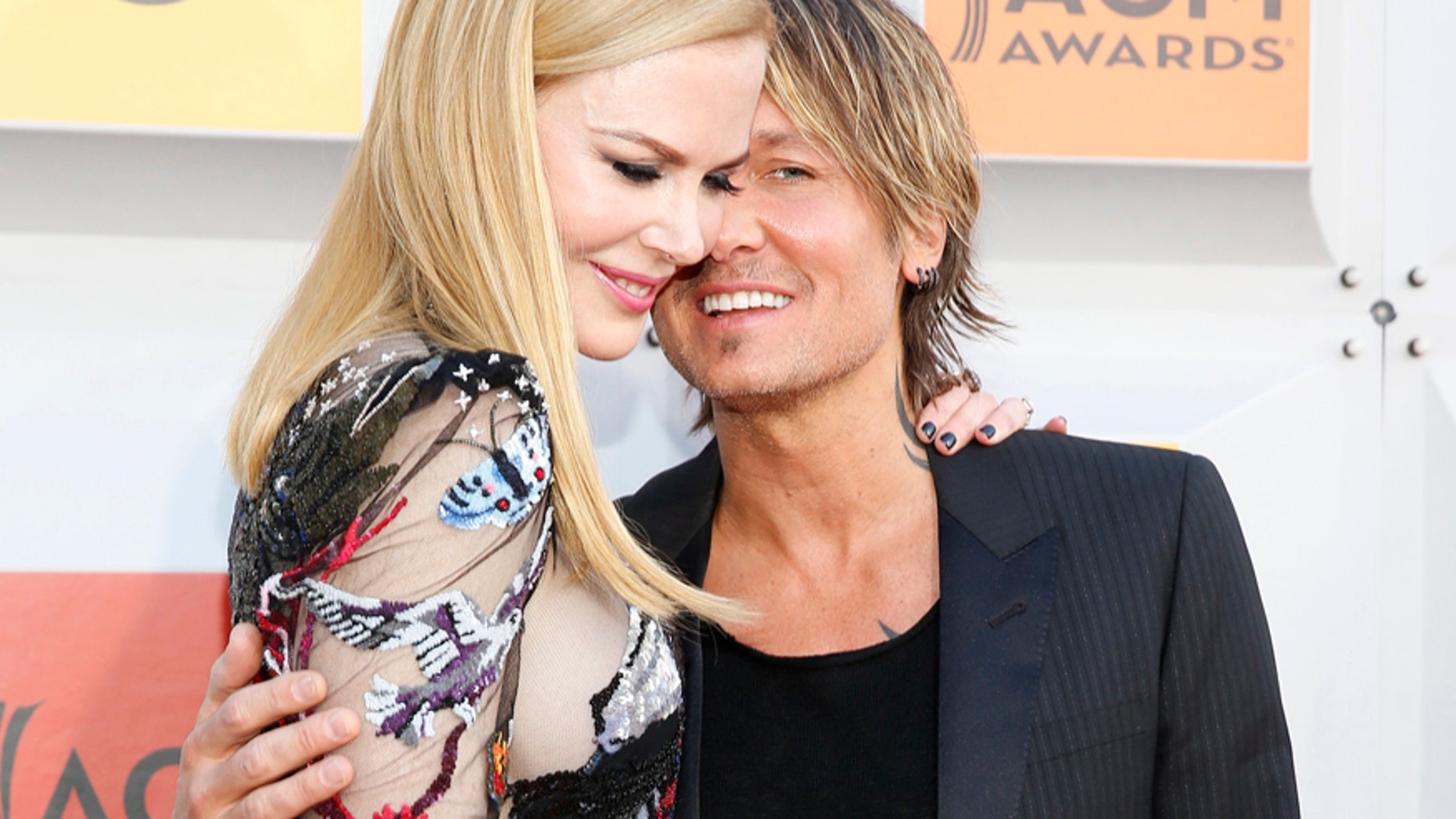 Keith Urban is in the middle of his 58-city "Graffiti U World Tour," and he shook off any monotony on Saturday in Chicago by inviting wife Nicole Kidman onstage.
It was definitely a surprise to fans, and perhaps a surprise to Kidman, too. The A-list actress was side-stage watching her husband perform when he called to her, encouraging her to "C'mon, baby, say hi to these lovely people."
Video captured by a fan who was in the crowd shows a seemingly embarrassed Kidman approaching the spotlight from backstage. She plants a kiss on Urban and greets two female fans, one pregnant, who had already been invited up to celebrate "Baby's first time onstage."
Looking a tad embarrassed, Kidman comes out from the side of the stage, plants a kiss on her hubby and greets two fans who had already been invited to come up on stage with Urban. "Hi Chicago," she says, turning to the crowd before trying to retreat to the darkness again.
"Is that it?" Urban asks when Kidman attempts to make a mad dash off the stage. "Don't you want to hang here with me a little bit? Baby, you love me. We should get a picture because my wife is freaking out right now. I can tell you, you are in good hands, baby girl."
The foursome then got a selfie together before dispersing, with Kidman reminding Urban that he's there to sing. Urban continues on tour with opener Kelsea Ballerini this weekend, including a much-anticipated stop at Nashville's Bridgestone Arena on Friday.