Kate Moss says she was 'pressured' to pose topless as a young model: 'I didn't like it'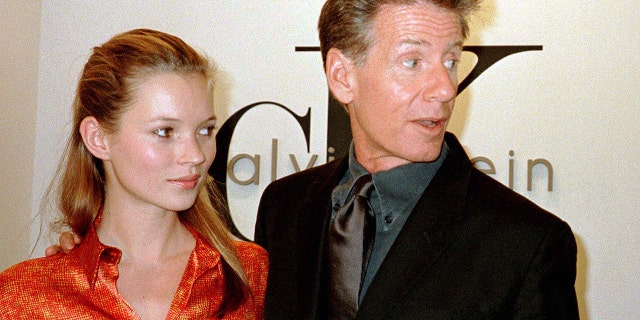 Kate Moss was just 14 years old when she was discovered at John F. Kennedy Airport in New York City. And while the British schoolgirl would go on to become one of the most influential supermodels in fashion history, she wasn't always comfortable with her rise to fame.
The model, now 44, revealed on "Megyn Kelly Today" that she was hesitant to pose topless early on in her career.
"Yes, there was pressure," said Moss Wednesday. "I worked with a woman photographer called Corinne Day and she always liked me with no top on and I did not like it at all when I first started."
Moss also recalled some racy snaps that were taken when she posed in front of her then-boyfriend, 20-year-old Mario Sorrenti, who took the shots. Those images became part of her iconic Calvin Klein Obsession campaign in 1993. Moss was 18 at the time.
"And then I suppose – Mario was my boyfriend so I was kind of used to it, but I was still always like, 'Can I just put some clothes on?' said Moss. "But that was the job so I kind of just did it."
When Moss was asked what she would tell young models today, the fashion iconic said, "They don't have to do it if they don't want to."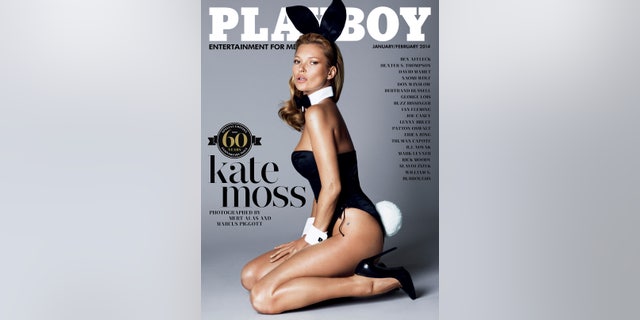 "I wouldn't let my daughter do it," she added, referring to her only child, Lila Grace Moss-Hack. "I look at her now and she's 15, and to think that I was going topless at her age is crazy."
However, Hack has already kicked off her own modeling career and scored her first campaign in 2017. Moss said that if Hack wanted to pursue modeling in the long term, she would happily embrace it.
"I would support her obviously," said Moss. "I'll be her manager… Yes, I'll be her momager. If she wants to, I'll support her in anything else she wants to do."|
Still, Moss is aware her Obsession campaign quickly made her a superstar. She said the secret behind the images was "young love."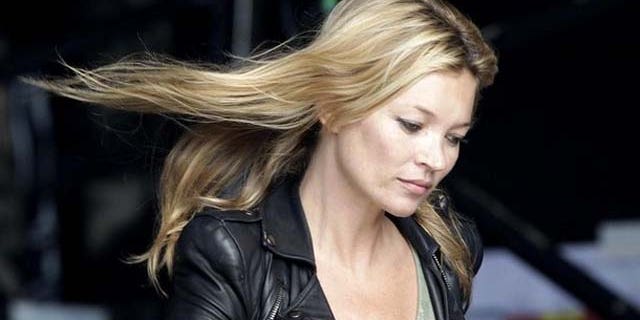 "We were so innocent and young and so excited about the work and about everything," she reflected on her romance with Sorrenti. "Everything was so new to us. Going to the Caribbean was new to us. It was an amazing opportunity and the pictures were amazing. [I feel] deep affection. It's just so sweet."
Moss also revealed she's still in awe about being discovered at such a young age in one of the most unlikely places. It's one memory she will never forget.
"My dad worked for Pan Am and we were on our way back from holiday and at the time we were traveling on standby," she explained. "We'd slept in JFK Airport because we couldn't get home and they said, 'There's three seats left, just get on the plane and find the seats,' so we got on and my agent was on the plane.
"She came up and said, 'Have you ever thought about modeling?' And I was like, 'Nooo.' Then I went to see her in London and they signed me up."
But Moss' greatest accomplishment was becoming a mother in 2002 at age 28.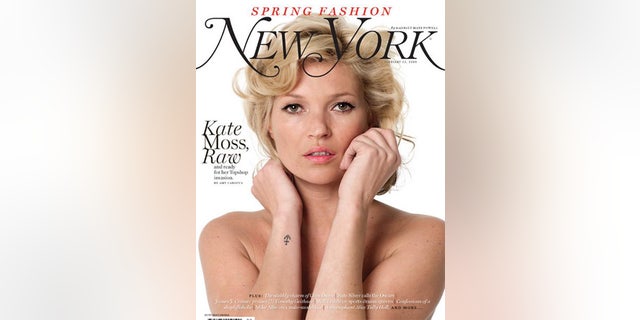 "I was never lonely again," she said. "I always had my baby. … Now we're hanging out like friends. She's getting older, we can go shopping together. It's really fun."
Moss hopes her daughter will take away one life lesson from her lasting legacy in fashion – and it has nothing to do with strutting down the runway.
"Tomorrow's another day, everything passes," advised Moss. "You can be in a terrible [phase] and think it's the end of the world but everything passes. I think that's important to remember."