Kara Del Toro Welcomes Spring in Dangerously Low-Cut Gown, Meet Leo DiCaprio's New Model GF, and More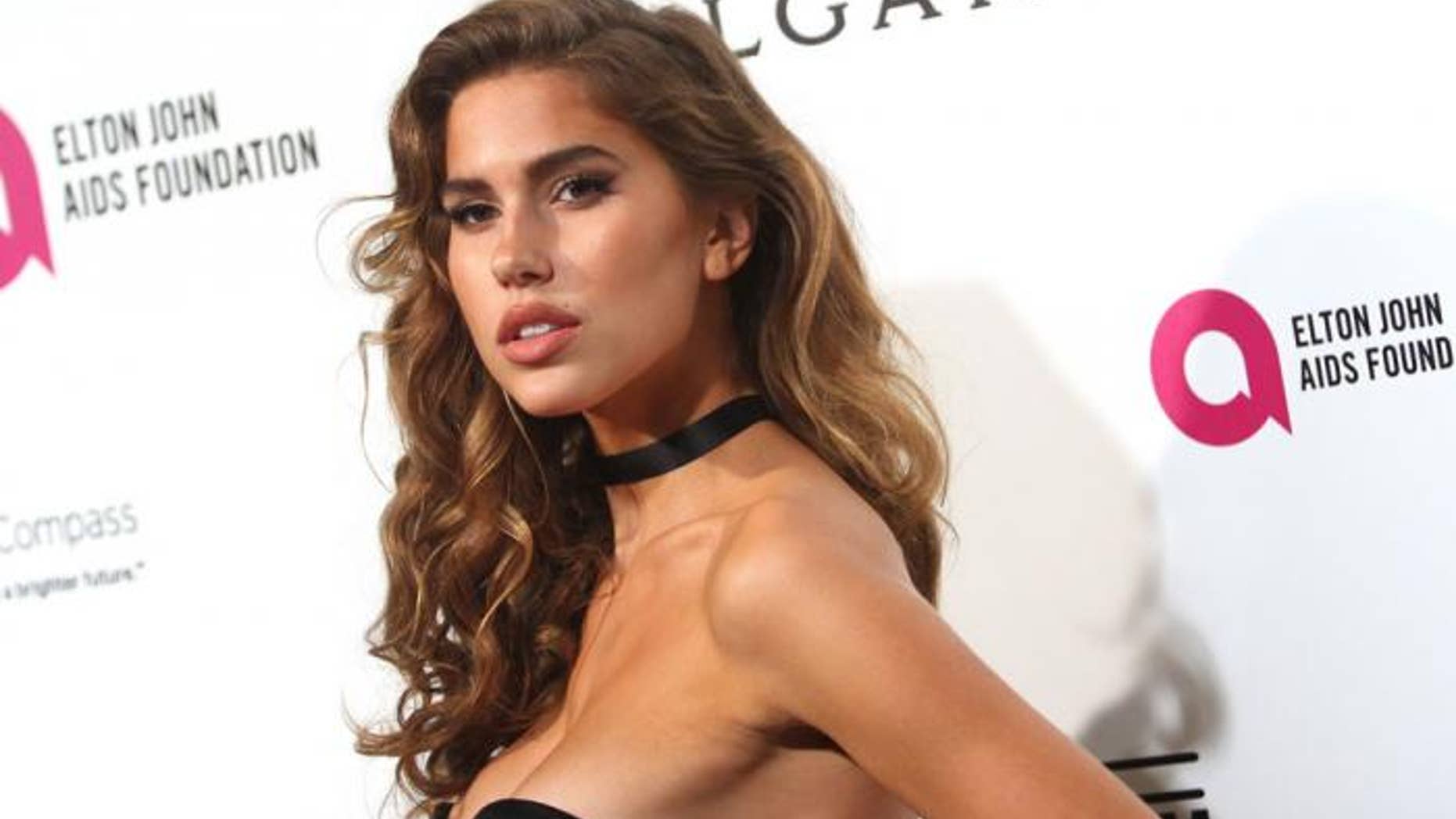 Check it out:
• Spring is definitely in the air and we're seriously feeling it, thanks to bombshell Kara Del Toro. You might remember the pinup as the bikini-clad volleyball player from that Carl's Jr. commercial. These days, Del Toro is still proudly flaunting her famous assets in a super sheer gown for what it looks like to be a very spring-inspired shoot:
• Speaking of Del Toro, we previously spoke with her about that famous Carl's Jr. commercial and it turns out she actually eats the burgers! Watch the exclusive interview below and check out some more of Del Toro's thermometer-breaking photos.
• Surprise, surprise. Page Six is reporting Leonardo DiCaprio is reportedly dating 19-year-old Victoria's Secret PINK model Chelsey Weimar, although chances are he's too busy saving the environment — or is he? This is what she looks like:
• Duchess of Cambridge Kate Middleton kicked off her seven-day tour of India and Bhutan with husband Prince William wearing a very princessy cobalt blue gown. The Daily Mail is reporting the gown was beaded in India to commemorate the royal tour.
• Speaking of Middleton, it looks like her children, Prince George and Princess Charlotte, didn't inspire new parents enough, at least this year anyway. According to nameberry.com, the most popular baby names of 2016 are Olivia for girls and the biblical Ezra for boys.
Talk about a thigh gap. Fashion designer Victoria Beckham recently unveiled images from her recent Vogue China shoot and clearly, a part of her thigh was Photoshopped out. It's safe to say this look is not en vogue.
• Janet Jackson, who was on the second leg of her "Unbreakable World Tour," is postponing her concert dates to begin having a family of her own. Jackson, who turns 50 in May, was advised by doctors to get plenty of rest.
• Jim Carrey was feeling quite generous this weekend. While dining out in New York City, the 54-year-old comedian reportedly left $225 on a $151 bill. And in case you're wondering, Carrey ate lemon chicken and a quinoa dish, paired with pinor noir and sparkling water.
• After winning the award for "Best Comedic Performance" at the 2016 MTV Movie Awards this weekend for his flick, "Deadpool," 39-year-old actor Ryan Reynolds gave a sweet shout out to his wife, actress Blake Lively. "Everything I do is to make her laugh, especially the sex," said Reynolds during his awards speech.
• Actress Hilary Duff recently unveiled a throwback glamour photo from 1993 and clearly, it looks like she's ready for a Scotch and pearls to clutch on.
• Famous Campbell's soup can screenprints by late pop artist Andy Warhol were stolen from the Springfield Art Museum in Missouri.
• Playboy founder Hugh Hefner recently turned 90-years-old, and to commemorate the occasion, pinup Gia Genevieve, who previously graced the magazine's cover, shared this sweet image of them together via Instagram. "Thank you for making my dream come true and giving me the most incredible year of my life!" she stated.
Speaking of Ms. Genevieve, don't forget to check out our exclusive interview with the blonde bombshell where you'll get to see some of those sizzling snaps from Playboy: