Kacey Musgraves ends Miranda Lambert's ACM winning streak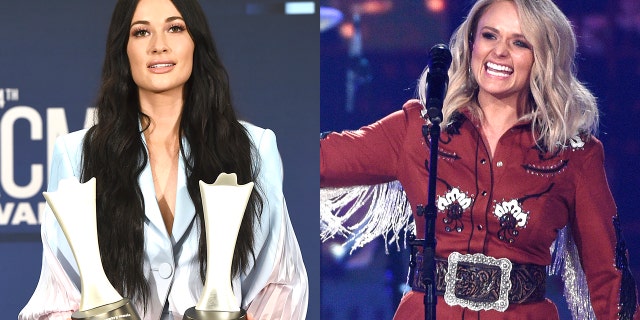 NEWYou can now listen to Fox News articles!
There's a new queen in country music.
Kacey Musgraves took home the award for female vocalist of the year at Sunday night's ACM Awards, putting an end to Miranda Lambert's nine-year winning streak.
"I have to say that this award goes out to any woman, any girl or anybody, really, that is maybe being told that her perspective or her style is too different to work," Musgraves said as she accepted to coveted award. "It'll work out."
KACEY MUSGRAVES SLAMMED ON SOCIAL MEDIA FOR NOT STANDING FOR REBA MCENTIRE'S ACM AWARDS PERFORMANCE
Musgraves also won album of the year for her latest record, "Golden Hour."
Her win for female vocalist came as a surprise as Lambert has held the title since 2010.
While Lambert didn't walk away with any awards this year, she did perform a medley of her hit songs and even took a swipe at her ex-husband, Blake Shelton.
In her first performance of the night, Lambert, dressed in a revealing, black jumpsuit, changed the words of her song "Little Red Wagon" from "I live in Oklahoma" to "I got the hell out of Oklahoma."
MIRANDA LAMBERT SINGS SHE 'GOT THE HELL OUT OF OKLAHOMA' AT ACM AWARDS IN FRONT OF BLAKE SHELTON, GWEN STEFANI
While this wasn't the first time Lambert, 35, has sung the updated rendition of the hit song, she has never done so with Shelton present — seemingly shading the "Voice" judge in front of his longtime girlfriend Gwen Stefani in the process.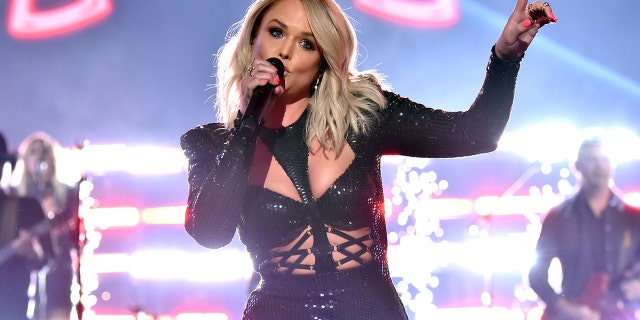 Lambert announced on Valentine's Day that she secretly "got hitched" to New York City police officer Brenden McLoughlin, 27, though the pair have been scrutinized for their nuptials ever since as the "Pistol Annies" singer had only split from boyfriend Evan Felker in August 2018. Before that, she'd rebounded from Shelton with rocker Anderson East. Lambert and East split in April 2018.
GET TO KNOW MIRANDA LAMBERT'S NEW HUSBAND, BRENDAN MCLOUGHLIN
It's unclear how long Lambert and McLoughlin had been dating before they wed, but the country crooner absolutely did not want to talk about her new marriage when she was asked about her newfound love two weeks after making the announcement.
"Please — can you leave me alone please?" the Pistol Annie singer told Inside Edition. "If I say something, will you leave, please?"
She added, "Like 'the world should mind their own f—king business.'"