Justin Bieber has Selena Gomez's face tattooed on his wrist despite being engaged to Hailey Baldwin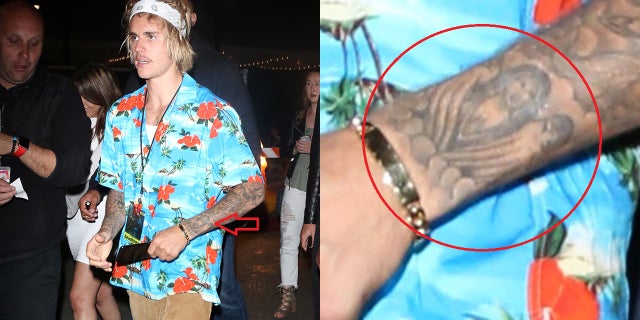 Despite Justin Bieber proposing to Hailey Baldwin, the singer still dons a tattoo of his ex-girlfriend Selena Gomez on his left wrist.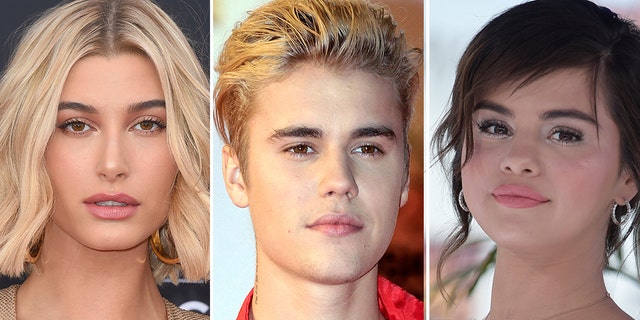 Social media users were quick to point out that Bieber, 24, still sports the tattoo of Gomez's face. A few people noted that the tattoo of Gomez would sit right above where his wedding ring will be.
"Justin Bieber [is] really going to have a tattoo of Selena Gomez resting above his wedding ring," a social media user tweeted.
"You should never get a tattoo of your significant other. Justin Bieber still has a huge a—tattoo of Selena Gomez and he's marrying someone else. Mess lmfao," another person tweeted.
"If Hailey Baldwin is the love of Justin Bieber's life then why he has Selena tattoo on his arm? Just wondering," another person wrote.
"So Selena is literally going to be between them the rest of their marriage lmao Justin, honey, remove that tattoo already," a social media user tweeted.
Bieber and Baldwin got engaged on July 7 while on a trip in the Bahamas, TMZ reported. News of the couple's engagement came to a surprise to some who were confused by the timing, as Bieber recently split from Gomez and Baldwin appeared at the Met Gala with then rumored boyfriend Shawn Mendes just two months ago.
Gomez and Bieber dated on and off since 2010.
Fox News' Julius Young contributed to this report.