Justin Bieber Earning Reputation for Being Hollywood's Biggest Brat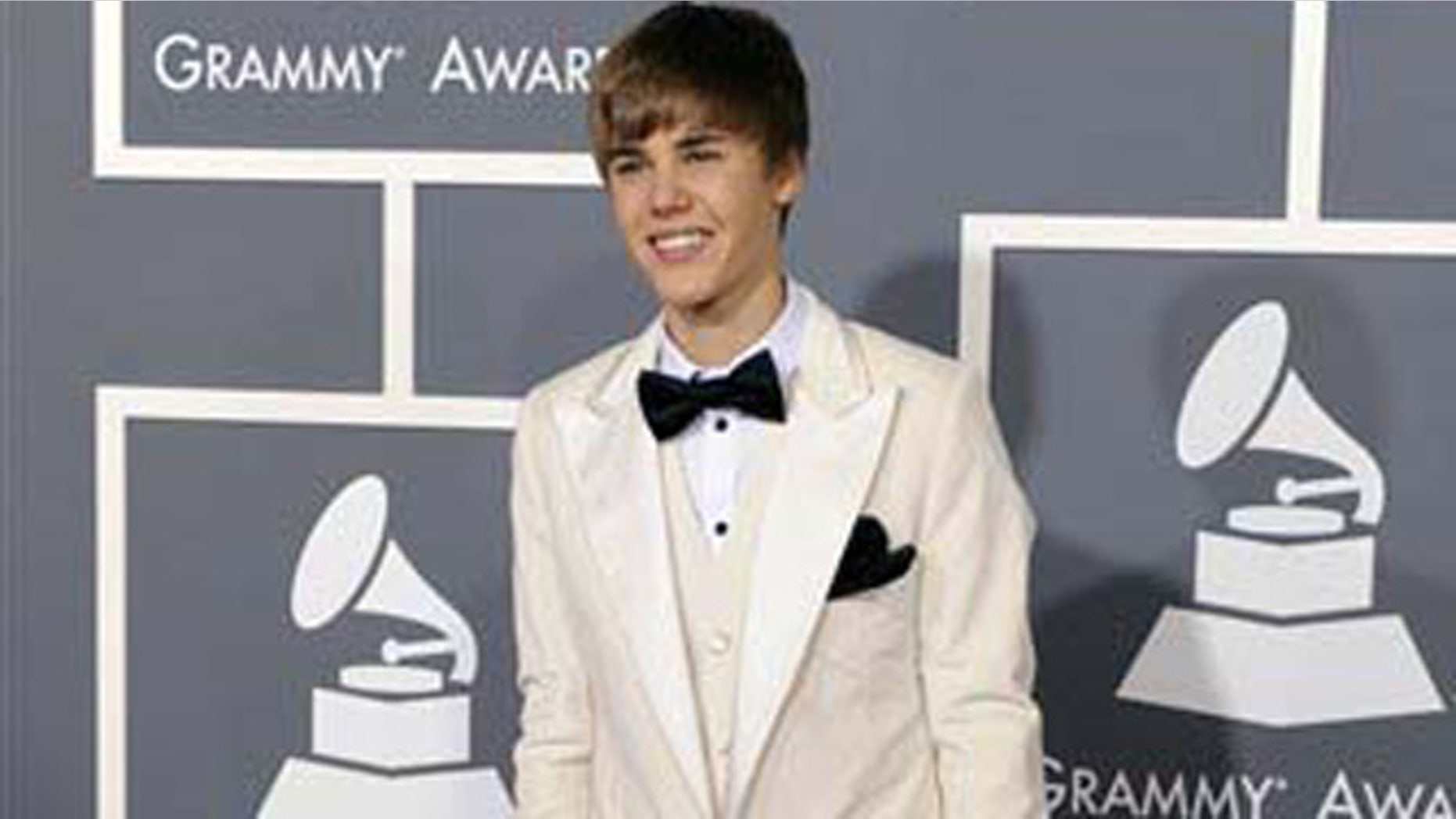 Teen sensation Justin Bieber has built his empire on being a squeaky clean pop prince with a baby face and vocal talents that routinely bring millions of screaming girls to their knees – but behind the lights and cameras many are accusing him of being Hollywood's biggest brat.
A source told FOX411's Pop Tarts that on a recent flight from Los Angeles to Asia, the Canada native, 17, caused quite the ruckus. According to the eyewitness seated close by, Bieber refused to cooperate with flight staff when they asked him to take his seat in preparation for takeoff.
"He then gave the staff a really hard time the whole flight, nobody could believe it," said the source. "And then at the end, the Captain introduced himself to Justin and kindly asked for an autograph, and he rudely refused."
Reps for Bieber and American Airlines did not respond for comment regarding the incident.
But this most recent incident is hardly the first time the Biebs has been accused of having a seriously bad attitude.
Earlier this year, "CSI" star Marg Helgenberger told French radio show "Le Grand Direct des Medias" that Bieber was "kind of a brat" during his guest appearance on the hit CBS program, and while he was nice to her during their scene, he didn't have the same demeanor with the crew.
"He locked one of the producers in a closet," she added. "And he put his fist through a cake that was on the craft services table."
Just a couple of weeks after that revelation,  David Koch, host of the Australian morning show "Sunrise," slammed the singer's bad attitude, revealing that he put on quite the poor performance during rehearsals to appear on the show. Koch claimed that at one point, Bieber scolded the floor manager who was attempting to direct him on where to perform, screaming "don't ever f**king touch me again."
"I thought, 'maybe someone needs to drag you aside and give you a bit of a slap,'" Koch continued.
Bieber later defended himself against the allegations, tweeting: "hearing adults spread lies and rumors is part of the job I guess. But all I have to say is… kill em with kindness. So everyone keeps smiling."
A few months ago, the "Never Say Never" star again came under fire for snubbing a fan who patiently and excitedly waited at the airport for him to depart the Philippines, but once again took to Twitter to announce he was really sick at the time. But soon thereafter a video went viral on the Internet, showing the child star ignoring another dedicated fan at the Ninoy Aquino International Airport who requested a CD be autographed.
Other rumors include reports that he shoved a female photographer after she got too close to him and he has also been snapped flipping off the paparazzi.
But is Biebs' skyrocket into national fame at such a young age the culprit for his alleged bad attitude? At least one behavioral expert says it's absolutely so.
Dr.  Patrick Wanis claims these not-so-admirable actions are often the result of a young star being spoiled by handlers, parents and fans.
"I do think it is possible to keep Justin grounded in show business, although it requires the delicate balance of encouragement and validation, and a reminder that he is still human with flaws and imperfections," Wanis said. "Justin really needs to be surrounded by childhood friends who will still treat him as one of the gang instead of God."
Los Angeles-based psychologist, Dr. Nancy Irwin also adds that Bieber's behavior is no different than the average teenager.
"The brain is not even fully developed until the age of around 25, and the last part of the brain to mature is the executive/decision-making center," she said. "Second, kids are naturally narcissistic. He really hasn't done anything that many 'bratty teenagers' in America do. They simply do not have the spotlight on them."