Justin Bieber Bombards Selena Gomez With Texts Post Split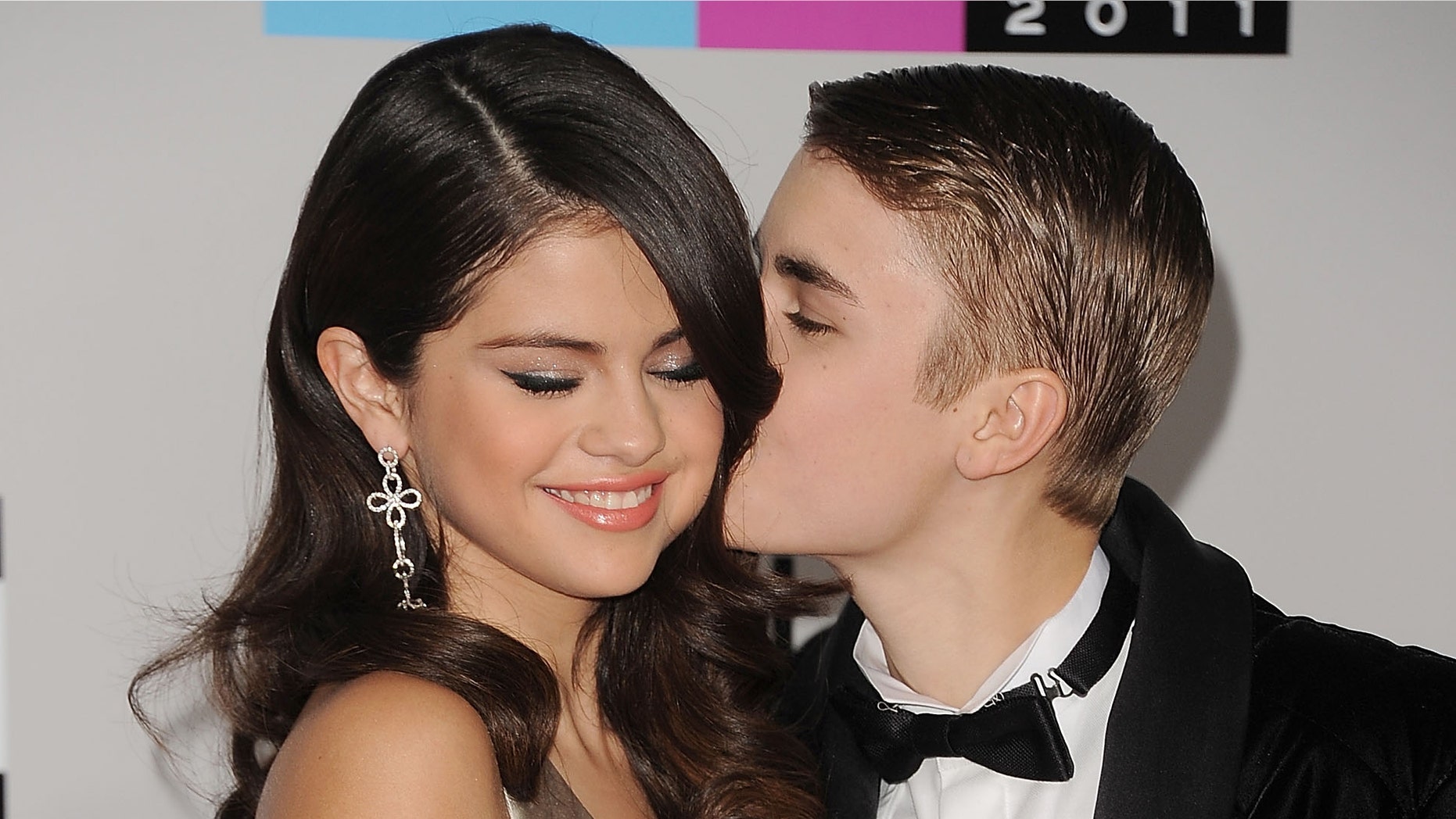 "Jelena" fans, you better beliebe it!
What at first seemed like an amicable split between SelGo and the Biebs is now turning into a battle of he said, she said.
Sources close to the former lovers are continuing to reveal new information that shed light on a desperate Justin Bieber.
After reporting that Bieber had proposed to Gomez twice in the month's leading up to their split, gossip blogger Perez Hilton is now saying that the Canadian crooner is harassing his former love.
"Justin is texting her like crazy trying to stay in her good graces," a friend close to the couple told Hilton.
"The problem in the first place is that Selena was a little bit of a jealous girlfriend and Justin wasn't really taking her feelings into regard. Justin doesn't see texting other girls as cheating, but he's promised Selena he'll stop if she takes him back."
On Wednesday an undisclosed source told Hilton that Bieber had popped the question to his first love twice, with Gomez's first reply being that the the two should wait a few months.
However when Bieber popped the question again months later, Gomez rejected him for a second time.
"They have agreed to never, never, ever talk about the proposals!" the source told the blogger. "It would be far too damaging to his reputation if people found out that a smaller star turned down a bigger star."
As E! Online reported, sources close to the actress said Gomez is quite "sad" about the split.
"It's hard for her," Gomez's friend told E!. "It's really good that she's with family and friends."
The main reason for the breakup was the couple's crazy work schedules.
Gomez is believed to have been the one to end things as, according to the site Gossip Cop, Bieber was "very needy" and constantly complaining that the rising young starlet was not making enough time for her man.
In an interview with the Open House Party radio show on Saturday, Bieber was at a loss for words.
"I don't know what to say," he said, neither confirming nor denying the news.
"I don't know what's going on in my life. To even assess that it doesn't make sense 'cause I have not made any comment."
While Bieber has been lying low post split,Gomez has been making the rounds with the press – although it has all been work related.
Just Wednesday the "Love You Like A Love Song" singer told Ryan Seacrest she'll be releasing a new album in March.
Follow us on twitter.com/foxnewslatino
Like us at facebook.com/foxnewslatino