Julia Louis-Dreyfus opens up about her sister's death for first time: 'It was out of the blue'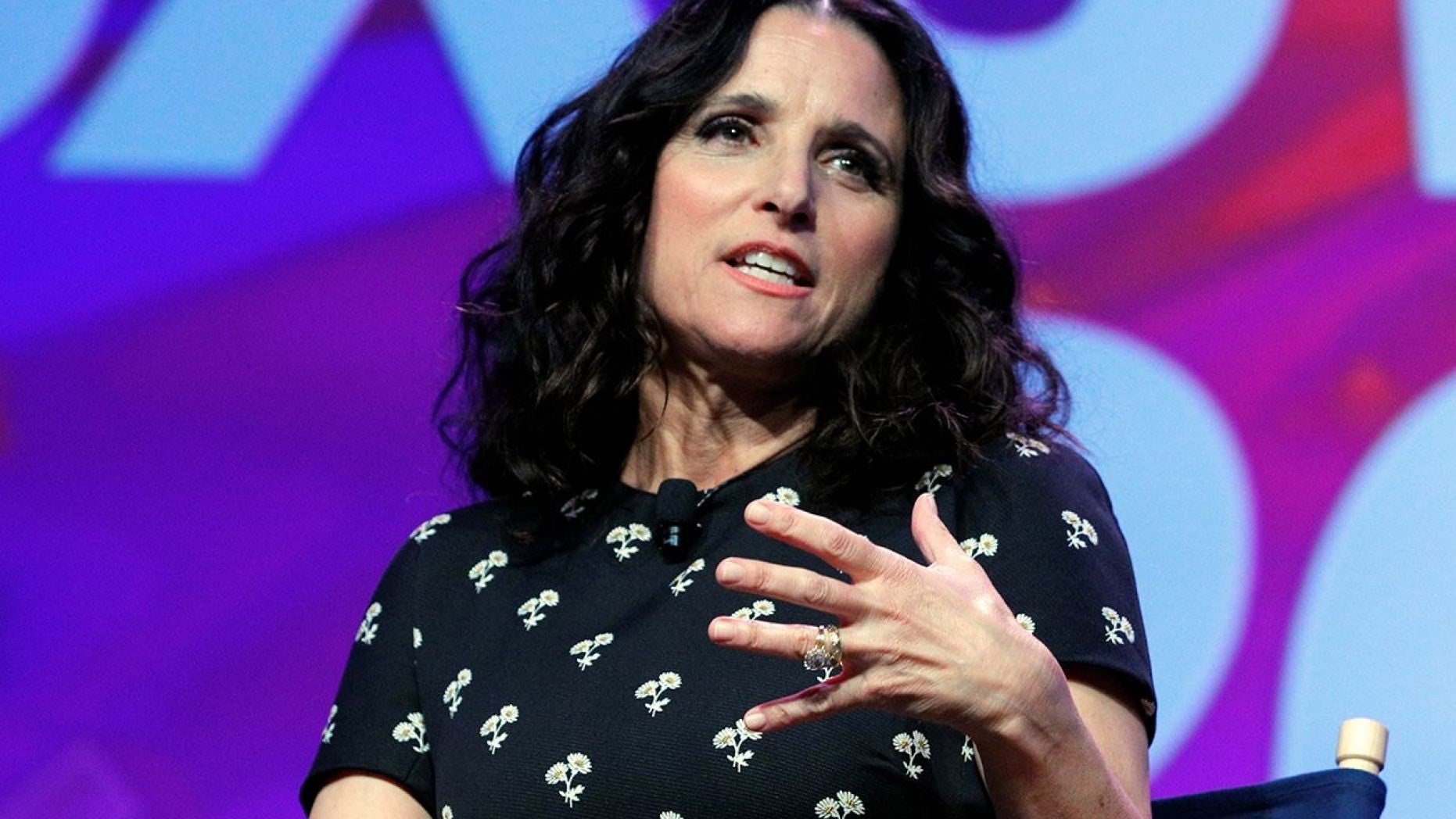 "Veep" star Julia Louis-Dreyfus opened up for the first time about her younger sister's death in a magazine interview.
Louis-Dreyfus, 57, spoke to the New Yorker about her hit HBO series, her breast cancer diagnosis and her sister, Emma, who died in August.
Emma died on a camping trip from a fatal seizure, according to authorities. Louis-Dreyfus told the magazine "it was out of the blue."
The Emmy Award-winning star's sister was found to have "alcohol and cocaine in her system." The actress dispelled rumors that she and her sister were estranged before her death.
JULIA LOUIS-DREYFUS EXPLAINS WHY SHE MADE HER CANCER DIAGNOSIS PUBLIC
"Given the fact that that heinous s--t came out, I would simply say I've kept this under wraps out of reverence for my dearest Emma," Louis-Dreyfus said.
"It's been a very bad period of time," she continued.
JULIA LOUIS-DREYFUS RETURNS TO WORK ON 'VEEP' FOLLOWING BREAST CANCER TREATMENT
In 2016, the actress had another loss in her family, her father. She honored him at the 2016 Emmy Awards saying her father's opinion "was the one that really mattered." A year later, she was diagnosed with breast cancer.
Louis-Dreyfus is in remission and focusing on the last season of "Veep" which is slated to return for its final season next spring.