Joanna Krupa engaged 7 months after finalizing her divorce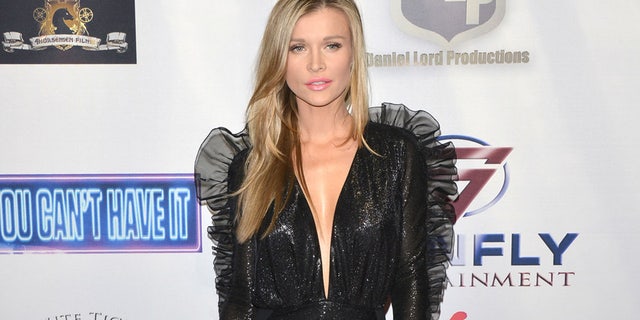 Joanna Krupa may have just finalized her divorce from longtime love Romain Zago in August 2017, but she is ready to remarry.
A rep for the former "Real Housewives of Miami" star confirmed to E! News Krupa is now engaged to Douglas Nunes.
Krupa showed off her engagement ring on social media on Sunday.
"Just another weekend in the Krupa-Nunes household," she wrote alongside the pic.
Nunes works as a president and partner at 451 Media Group, E! reported.
Krupa had remained quiet about the relationship in the past.
The 38-year-old model and Zago jointly filed for divorce on July 10, 2017 after four years of marriage and a lengthy relationship.
"I feel alive again," she told In Touch after the split. "I finally woke up one day thinking, 'I've got to get myself together.' I had been dead inside. I realized I'm healthy, I'm successful, I have an amazing family and friends, what am I crying about? Life is too short. I'm finally enjoying life again. I'm going out to dinners with friends and planning a vacation."
She added, "We were together 10 years, and I want to respect that," she said. "We were both at fault, we both neglected the relationship, but we've found forgiveness."
Krupa said their split hit her hard.
"I was heartbroken," she said. "He had wanted a family, but I was always traveling and made work my priority. As time has gone on, I've realized we were both unhappy."
Their relationship was chronicled on the now-defunct "Real Housewives of Miami." She has kept an active career since the Bravo series tanked, working as a model and sharing barely-there snaps on social media.