JLO to Mariah Carey on 'American Idol': Enjoy the Journey!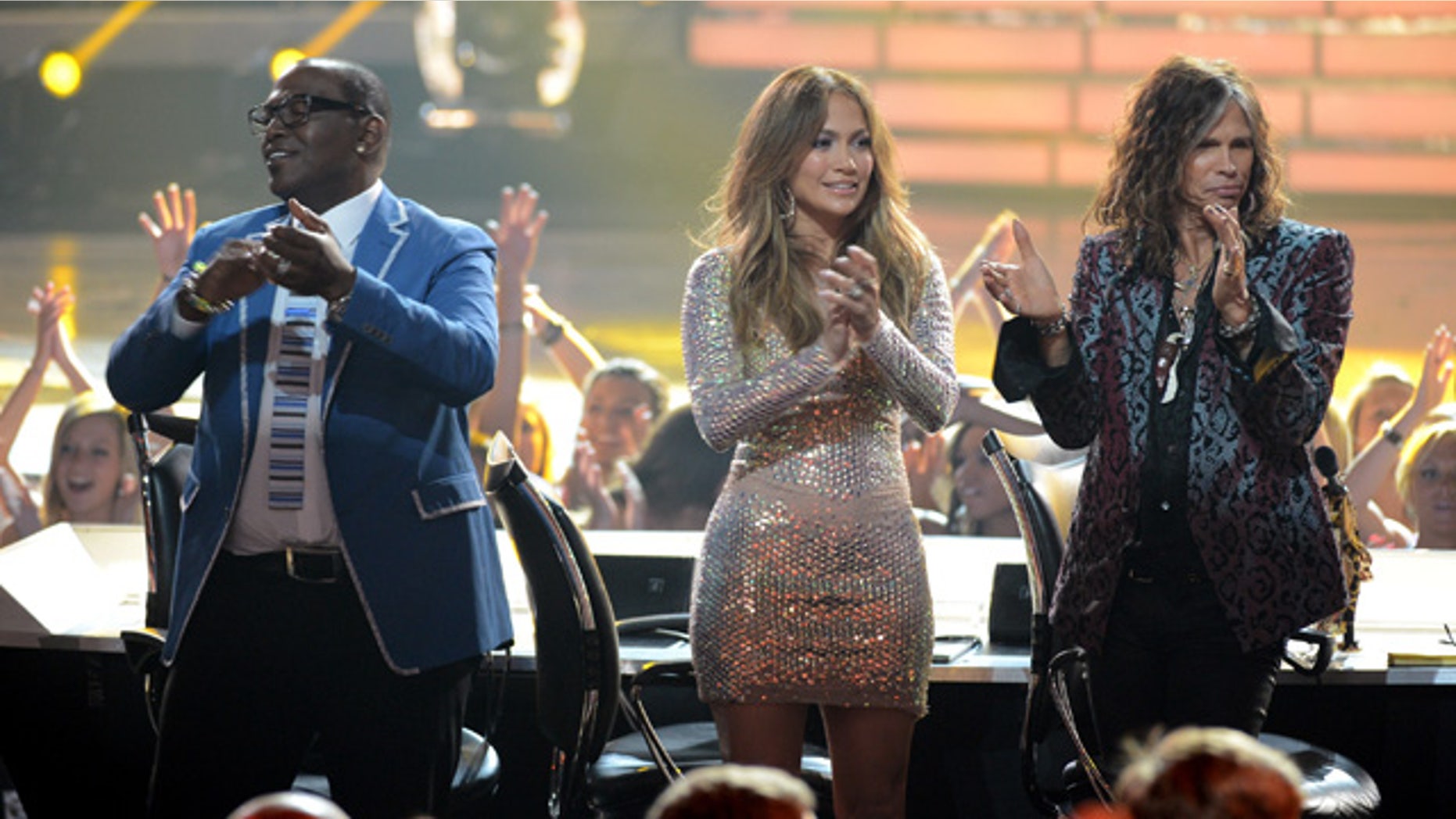 Jennifer Lopez is giving newly appointed "America Idol" judge Mariah Carey her blessing for the upcoming 13th season of the singing competition.
Carey, one of music's most iconic singers, confirmed on Monday that she will be judging the show.
Jennifer Lopez, who was a judge on "Idol" for the past two seasons along with rock star Steven Tyler and music producer Randy Jackson, said she thinks Carey will be a phenomenal judge.
"She's a musician for a long time and has a lot of experience," Lopez told E! News.
"It's the experience that you offer them [the contestants]," she said, adding that "at the end of the day the contestants just want to get better and grow through the process."
Lopez, who turned 43 on Tuesday and also released her greatest hits album on the same day, said that she hopes Carey "enjoys the journey."
"There is pressure when the live shows go. But, just remember you are there  at the end of the day to help those contestants grow," she told the entertainment publication. "To get to the end and get to that finale."
"Whenever I thought about that it made my job less pressure-filled and a little bit easier because it's not about you," she continued. "It wasn't about me. It was about them and helping them, and that always made it a lot of fun for me."
Lopez revealed last week during an interview on the "Today" show and then on the Ryan Seacrest radio show that she would not be coming back to judge "American Idol" for the 13th season because "there are other things I love to do."
Still she told E! News that looking back on her "Idol" gig she is going to "miss it a lot."
Other Hollywood big timers being considered for the judging gig include "American Idol" alumni Adam Lambert, the queen of soul Aretha Franklin and hot head actor Charlie Sheen.