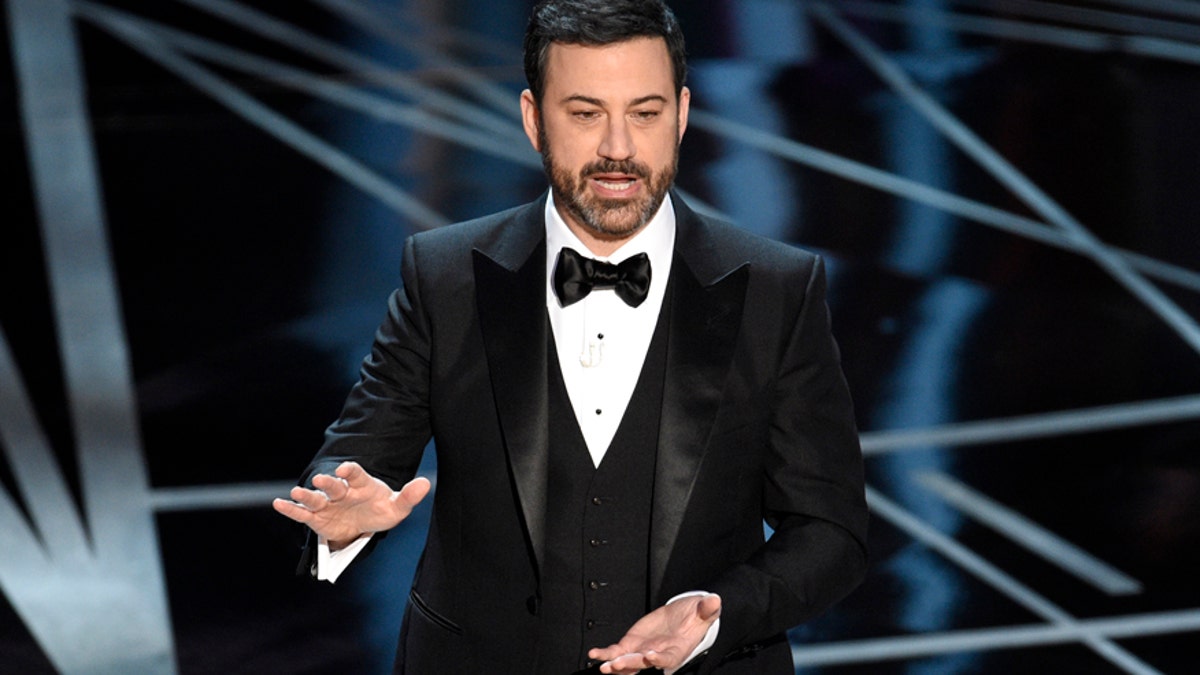 Jimmy Kimmel took a swipe at Jared Kushner during his monologue on Monday night.
The comedian mocked President Donald Trump's decision to send Kushner to Iraq.
"… Jared Kushner, who of course is married to [Trump's] daughter Ivanka, went to Iraq today where he met with the Iraqi prime minister, which is strange because Jared Kushner is a real-estate developer. He's 36 years old. He has no experience dealing with foreign governments," he said on "Jimmy Kimmel Live." "This is a guy who negotiates rent. His job is to figure out how much it will cost to put a Dunkin Donuts on the first floor of an office building. Dennis Rodman has more foreign-policy experience than Jared Kushner. For real."
Kimmel quipped that perhaps Trump elected to send Kushner to Iraq for personal reasons.
"So you have to wonder why the president would send him to a military operation in Iraq… and there is only one possible explanation: I think the president might be trying to kill him," Kimmel stated.
The comedian also mocked Trump's sons, claiming they may be jealous of Kushner's prominent role.
"By the way, you think Donald Trump's real sons are jealous that Jared is over in Iraq… while they are off shooting koala bears and playing hacky sack with rolls of $50 bills? I mean, they have to be, right?"
Kushner, who is a senior adviser, and Joint Chiefs of Staff chairman Gen. Joseph Dunford met Monday in Baghdad with Iraqi Prime Minister Haider al-Abadi. Kushner's travel plans initially were revealed late Sunday by a Trump administration official.

The Associated Press contributed to this report.