Jimmie 'J.J.' Walker rips former pal Jay Leno, says he stole from fellow comics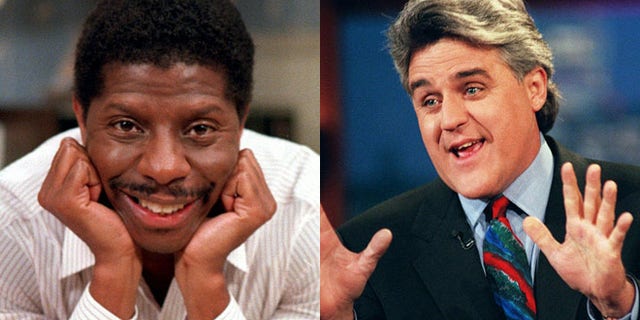 The "Good Times" are over.
Seventies sitcom star Jimmie "J.J." Walker is ripping into ex-pal Jay Leno in a soon-to-be published memoir — claiming he stole jokes and even drove one former comedy writer to "suicide."
Walker — famous for the catchphrase "Dyn-o-mite!" — says he is "stunned and hurt" at how the "Tonight Show" host turned his back on stand-up comics after he hit it big.
"Because of Jay Leno, we have changed and segregated comedy," he tells The Post. "In his however many years on the air, he has not broken one comic."
Walker — who was raised in a South Bronx housing project — once employed both Leno and David Letterman for $150 a week to write his jokes. Leno even appeared on an episode of "Good Times" before "The Tonight Show" took notice of him.
"Most people think there was some kind of halo over their heads," he says. "There was not. They were just ordinary guys working.
Walker spends an entire chapter dishing on how his former friend turned to a close-knit circle of comics for support when he was struggling, but did not return the favor when he made it.
"The comics who started out together in New York would try to help each other out when any of us enjoyed some success," he writes in the book. "We knew how difficult it was to survive."
Walker, who continues to perform stand-up at age 64, also describes how he was banned from "The Tonight Show" in 1993 for telling a joke about serial killer Jeffrey Dahmer that Leno said he didn't like.
"A couple weeks later, Leno was quoted in a national magazine with a joke about Dahmer," he remembers. "It was my joke!"