Jim Nabors' pal Burt Reynolds speaks out: 'I loved him and so did millions of others'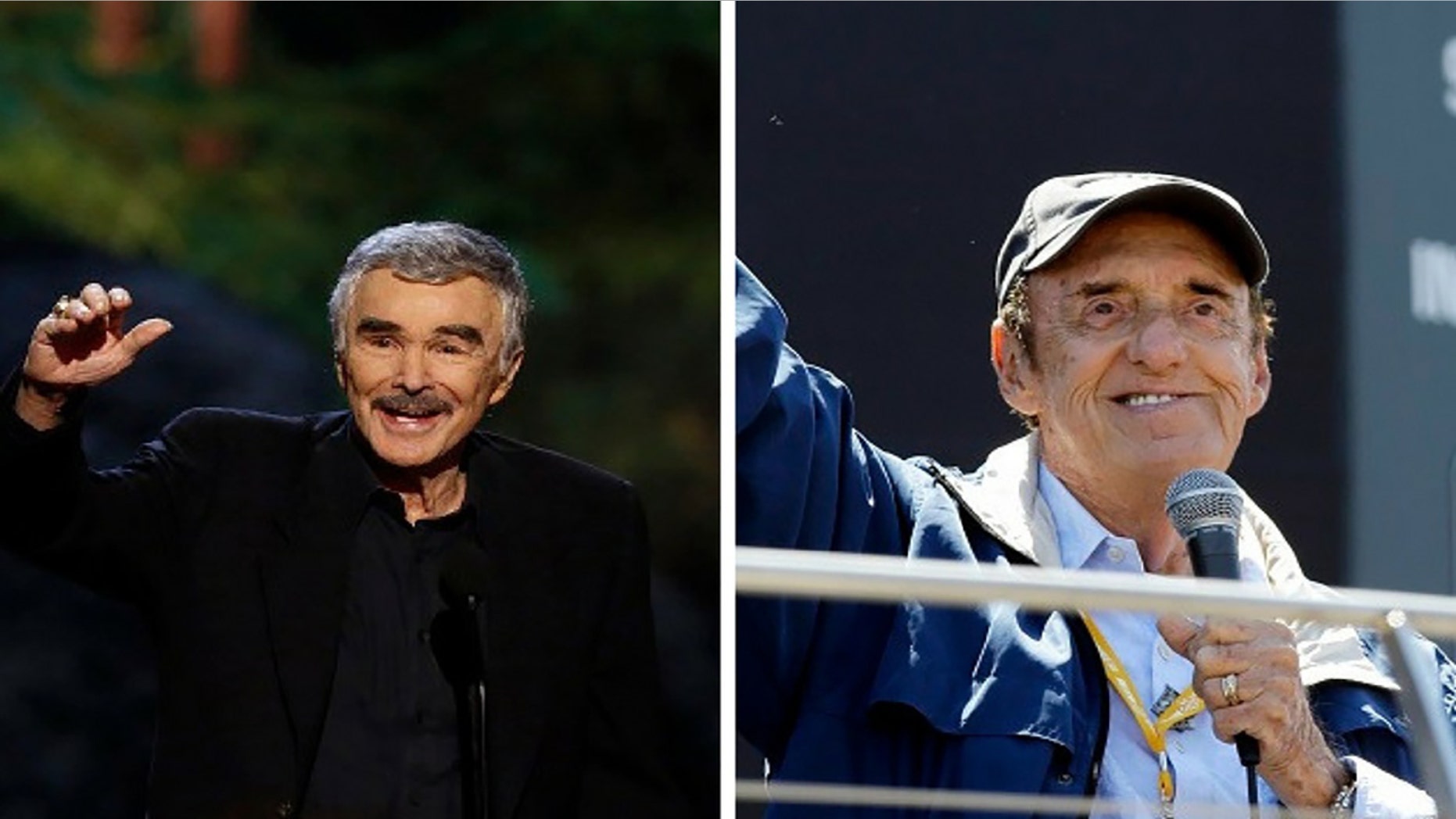 Burt Reynolds is mourning the passing of his longtime friend Jim Nabors, who died Thursday at age 87.
"I am deeply saddened to hear of Jim Nabors' passing - he was a great friend - we did several movies together," Reynolds said in a statement to The Wrap. "His stage debut in 'The Music Man' at my Dinner Theatre had a tremendous response and it was basically Jim being Jim. He had a big voice and a bigger zest for life – I loved him and so did millions of others."
JIM NABORS DEAD; STAR BEST KNOWN AS GOMER PYLE WAS 87
Reynolds friendship with Nabors led to roles in the 1982 comedy "The Best Little Whorehouse in Texas," the 1983 film "Stroker Ace" and the 1984 movie "Cannonball Run II."
Nabors was best known for playing Gomer Pyle on "The Andy Griffith Show." He also reprised his role in the show's spinoff "Gomer Pyle, U.S.M.C."
Nabors' husband, Stan Cadwallader, said his longtime partner died peacefully at their home in Hawaii by his side.
The Associated Press contributed to this report.