'Jeopardy!' winner gets probation for sneaking into emails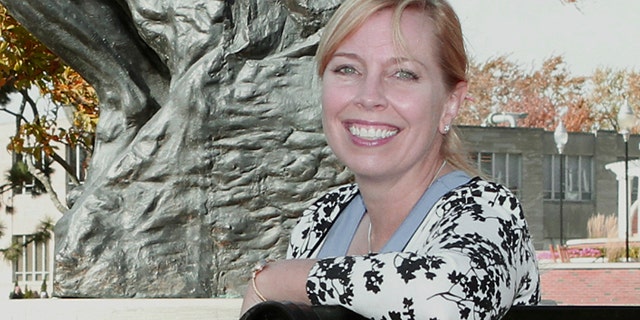 A seven-time "Jeopardy!" winner who taught history at a Michigan college was put on probation on Friday for inappropriately logging into the email accounts of fellow professors, administrators and students.
Stephanie Jass, who taught history at Michigan's Adrian College, appeared to acknowledge her actions when she issued an apology.
"I am sorry for all the pain I have caused," said the 48-year-old, who must return to court after serving a year of probation for unauthorized computer access.
Police told the Associated Press that the college professor logged into other email accounts without permission over a four-day period causing the school to reset passwords and assigned everyone the same temporary password.
The AP also reported that Jass had a document that listed "comments and problems" of faculty members.
One professor who blew the whistle on Jass told police she believed that the "Jeopardy" winner was downloading and snooping through emails to gain leverage over others.
"Nations fear this type of behavior," Lenawee County Judge Margaret Noe said. "I can't even imagine the level of the college's embarrassment."
Jass hit her seven-episode "Jeopardy!" winning streak in 2012, creating a new record for female contestants. In 2014, Jass performed at Croswell Opera House in Adrian, singing songs and sharing stories about the TV game show.
Adrian College president, Jeffrey Docking, told the court that he thought of his private communications with family when he learned that Jass had also gained access to his email.
Docking' said, "In the midst of this whole thing, in my opinion, we've wasted over $16,000 in attorney fees that could've gone to those kids in scholarship support."
The Associated Press contributed to this report.