Jayne Mansfield's fatal car crash changed Elaine Stevens' life forever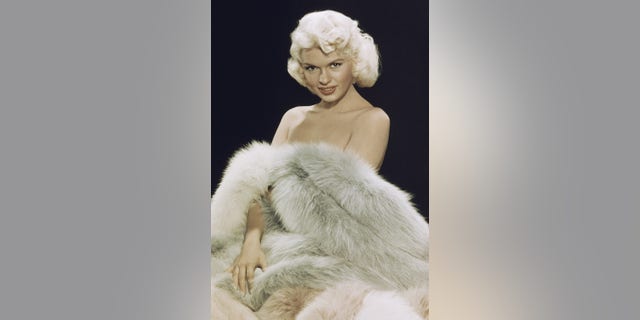 Elaine Stevens will never forget the day that Hollywood actress Jayne Mansfield, along with her lawyer Samuel S. Brody and driver Ronald B. Harrison, were killed in a 1967 car crash in Louisiana.
Mansfield was just 34 at the time of her death.
While the adults in the vehicle met a sudden death, three of Mansfield's children, including "Law & Order" actress Mariska Hargitay, were sleeping on the rear seat and survived.
VINTAGE HOLLYWOOD FLASHBACK: THE GOLDEN GLOBES IN THE '50S, '60S & '70S
Rumors have existed for decades about the horrific accident, including that the blond bombshell was decapitated. Her undertaker Jim Roberts dismissed the myth to the New York Times in 1997.
Mansfield's death also sparked gossip that the star was reportedly the victim of a curse placed by Church of Satan founder Anton LaVey.
As the world mourned the beloved pinup, Stevens, who was 17 at the time, was devastated by the death of the driver, Harrison, her high school sweetheart and the father of her unborn child.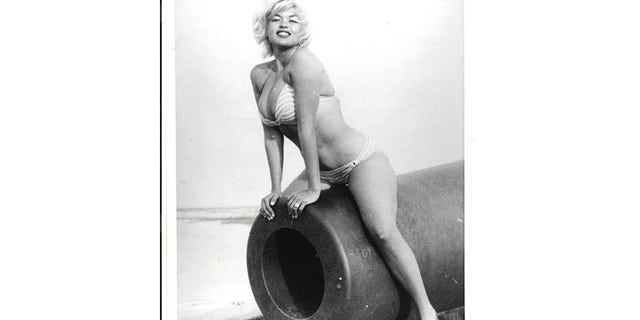 The Hollywood Reporter recently revealed Stevens is planning a memoir titled "Mermaid in the Window" to address the "extremely painful" memories that have haunted her for years. Stevens told Fox News she is still working on the book.

"Ronnie was a young man I loved," the 69-year-old told Fox News. "We were planning to be married in 72 hours. My wedding dress was hung in the closet. A little orange crepe dress. And I was pregnant with my daughter. We went to high school together. We graduated together. It was young first love. My sweetheart."
Stevens explained how her father Gus Stevens was the owner of Biloxi's Gus Stevens Restaurant & Supper Club, which was frequently attended by stars on tour.
Mansfield, who was reportedly struggling to find work in Hollywood after Marilyn Monroe's death in 1962, had completed a nightclub tour at the venue.
"Dad brought in many stars," claimed Stevens. "He brought in Jerry Van Dyke, Mel Torme, Andy Griffith, Tex Ritter, Dave Gardner, Mamie Van Doren, Mickey Gilley – it went on and on.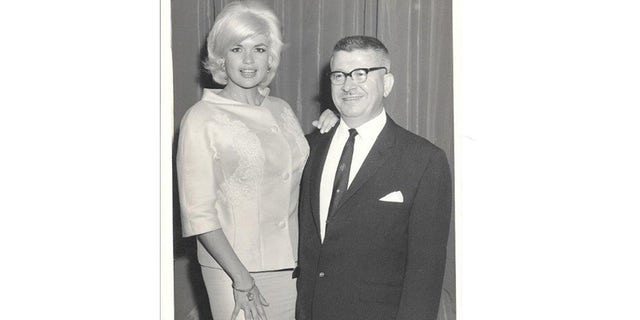 "He was always booking really top acts. And Jayne was on a nightclub circuit toward the end of her so-called stardom. She was making the rounds. But she had fallen in love with Biloxi after her first trip and daddy brought her a total of three times if I'm not mistaken."
And while Stevens wasn't fazed by Mansfield's popularity, she was in awe of her beauty.
"I thought she was sexy," said Stevens. "I thought she was the epitome of that brand that she so shamelessly pushed over the years. But she was very beautiful. And she was soft-spoken and a very smart lady. I thought she was a good mother. I heard tales… about how she allegedly used her children for publicity purposes.
"But to me, she was very gracious. She loved my dad. People down here loved her. They really gave her great, great Southern hospitality. [And] you never saw the downside of her. Even if she imbibed quite heavily. But she was a really good mom."
However, Stevens didn't have time to develop a close bond with the actress.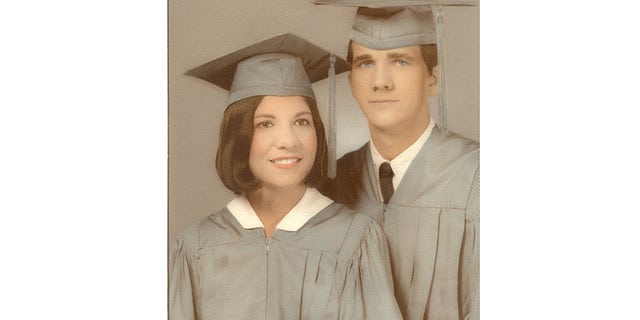 When the lovers found out Stevens was expecting, Harrison, then 19, proposed. The pair had planned to elope in a small Alabama town in secret. But when Mansfield needed a chauffeur to ensure she would make it to her television appearance, it was Harrison who volunteered.
"Daddy was unable to find someone who could take her," claimed Stevens. "They had somehow lost their Rolls Royce due to lack of payment. They were in financial difficulty at the time. … And they had several automobile accidents prior to this one. In fact, I heard Sam [Brody] had an injured foot at the time.
"But Ronnie ended up going. We needed the money to buy our marriage license… He said, 'I'll make the extra money.' And he was one of those industrious young men that held down three jobs."
Stevens added Harrison believed driving Mansfield would also boost his chances of earning her father's approval.
"He was a hard-working American boy," she said. "But [my parents] wanted me to marry Greek."
She still vividly remembers the last conversation they shared that fateful night.
"He was pulling out of the driveway," she recalled. "They wouldn't let him come in. He looked at me and said, 'Will you always love me?' I said, 'Of course I will always love you. I will always love you.' And he took off. That was the last time I saw him."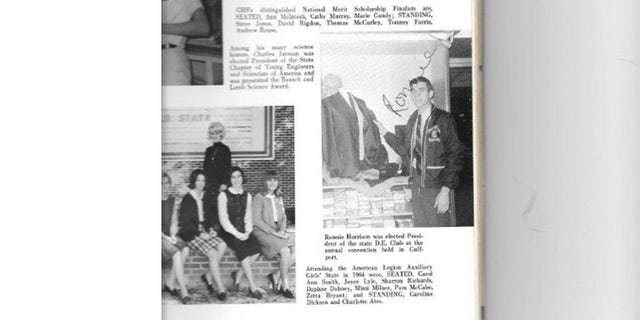 During the dawn hours of June 29, Stevens woke up to a nightmare.
The New York Times reported the car slammed into the back of an 18-wheeler that had slowed down on a highway barely south of the Mississippi border. It was shrouded in a dense fog from an anti-mosquito spray truck.
"The phone rang," she said. "I heard people screaming and crying in the hallway. I put on my little denim smock because I think at the time I was three or four months pregnant. I ran to daddy and momma's bedroom.
"There was just a lot of hysteria. I was pacing. Daddy had to go identify the bodies. They told me Ronnie had died… I thought he walked away from that thing. He was tall and lanky… They couldn't even find him at first."
Stevens' woes didn't end with the loss of her love. When her parents discovered she was with child on the day of the accident, Stevens said she was forced to give up her baby for adoption after she gave birth on January 3, 1968, to avoid public scandal.
Stevens admitted it bothered her over the years how Mansfield's death overshadowed Harrison's passing.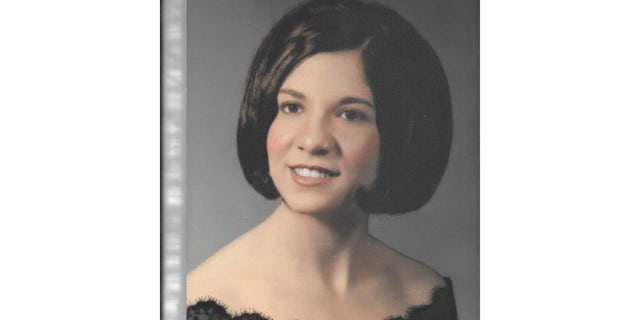 "We were considered collateral damage," she explained. "And no one really got my side of the story. He was just some vagabond young man who parked cars for dad. An unknown. But it left a streak of sadness and heartache. And it was extremely painful to hear him be referred to as 'the boy' [by the press]. Or 'the chauffer.' Without a name. Without a face. Without a place in time with the woman who loved him. And the child that came into the world."
However, Stevens would later discover a sense of happiness again. Stevens said in 1999 she was reunited with her daughter, who had been attempting to learn about her birth mother. She said they still stay in touch.
Stevens also claimed to no longer feel any resentment toward Mansfield.
"We still have her G-string," she chuckled. "She left it behind. Mother kept it in the safety deposit box. She was glamorous up until the very end."
Stevens also found love again and married her current husband in 2011. They live in Jackson County, Mississippi.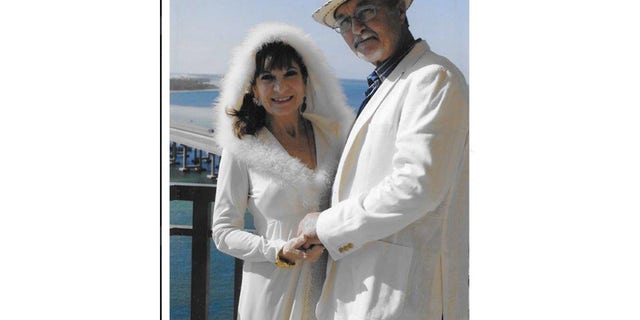 "I found true love with my husband Jim," she said. "And he acknowledges my sorrows and my loss. I don't think you're ever completely healed, but I'm on the way."