Jane Fonda revisits 'Hanoi Jane' scandal: 'It's just horrible for me to think of that'
LOS ANGELES – Jane Fonda spoke out at the Television Critics Associations Summer Press Tour about her rebellious-nature and being labeled a tratior for her actions during the Vietnam War.
The Oscar-winning actress said prior to traveling to Vietnam in 1972, she didn't see much purpose in her life.
"Prior to me becoming an anti-war activist, I had lived a meaningless life," she said. "So when I decided to throw in my head in with the anti-war movement everything changed."
She then detailed her regret over posing on an anti-aircraft gun, which led her to being nicknamed "Hanoi Jane" and many accusing her of treason.
"I am proud I went to Vietnam when I did. I am so sorry that I was thoughtless enough to sit down on that gun at that time and the message that that sends to the guys who were there and their families – it's just horrible for me to think of that."
She admitted she knew little about the war before she encountered some American soliders in France who enlightened her.
"I didn't like it that there were men in France that knew better than I did... I said, 'I feel betrayed by this country's leadership. We've been lied to, and I want to do anything I can to expose that.'"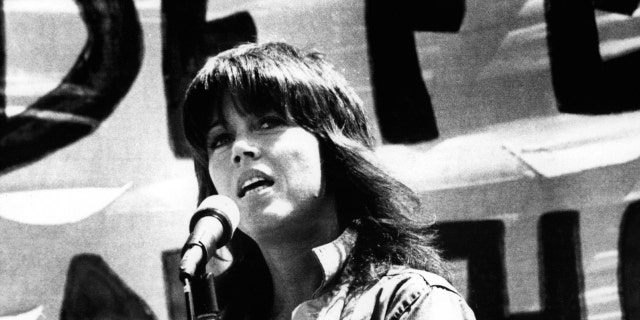 Fonda revisited her best and worst moments for the HBO documentary "Jane Fonda in Five Acts."
In the trailer for the documentary, she reveals: "I'm very sorry for some of what I did."
She recalled her ill-fated marriages with the likes of Roger Vadim, Tom Hayden and Ted Turner.
"Well, they were... brilliant and they could teach me things and take me farther than I had ever gone. They weren't boring. I didn't have very much confidence and I thought that if I was with those kinds of men, I could go places."
Although her documentary seems like a swan song, her life is far from over. She told reporters she's living her best life right now.
"I try to listen more than I talk," she said. "I wouldn't use the word revolution. I'm still changing. I'm only 80, and why be alive if you're not changing. You may not be able to make your life longer, but you can make it deeper and wider.
"We're living longer than we have ever before, I'm a late bloomer!"