Jana Kramer announces sex of baby No. 2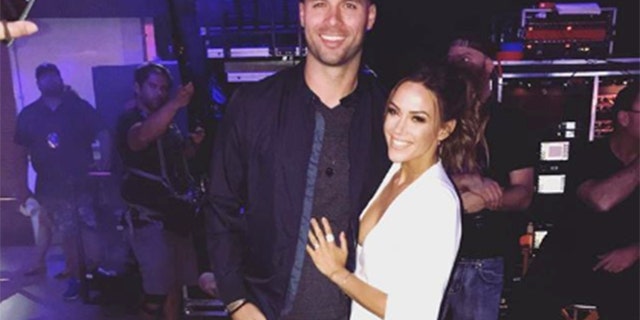 NEWYou can now listen to Fox News articles!
Jana Kramer and her husband Mike Caussin revealed the sex of their second baby on Monday.
The country singer told Us Weekly they are expecting a boy. The couple are already parents to daughter Jolie, 2.
"I was convinced it was a girl. Like, absolutely convinced with how sick I've been and the cravings I've had," Kramer told Us. "I was like, 'OK, I'm definitely having another girl.' And I kind of secretly wanted a girl because I never had a sister, so I always wanted to know what that was like."
Kramer and her former NFL hubby hosted a gender reveal party in Los Angeles.
"My girlfriend Ashley called the doctor once the sex came in and she filled a piñata up with [blue] confetti," she told the mag. "And then when we hit it, we were like, 'Oh!' Like, we were shocked. It was a really nice actual surprise."
Earlier in July, Kramer shared an emotional video where she detailed her four miscarriages and struggles with in vitro fertilization.
The singer chronicled her pregnancy journey in an 11-minute YouTube video that followed her taking IVF shots, revealing pregnancy tests and tearfully reacting to news that her last of three embryos didn't take.
Kramer then revealed that she and her husband were able to conceive naturally after the heartbreaking news. The couple revealed their second pregnancy on social media last month.