Jada Pinkett Smith slams 'deeply hurtful' Tupac biopic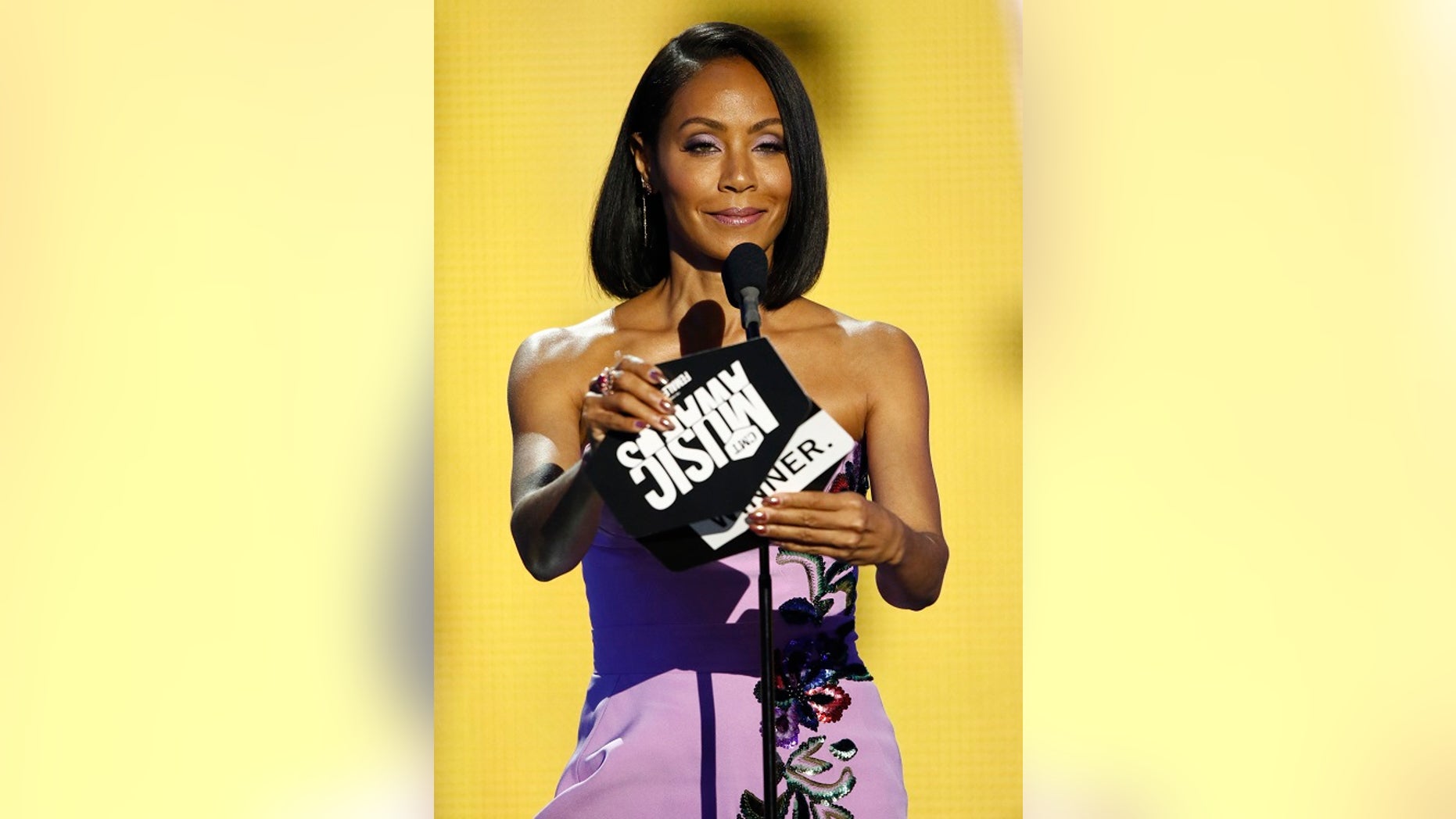 Actress Jada Pinkett Smith wrote in a series of tweets on Friday that the newly released Tupac Shakur biopic does not depict her and the slain rapper's relationship correctly.
The movie, "All Eyez On Me," which was released Friday, chronicles the rapper's life that was abruptly cut short.
"Forgive me…my relationship to Pac is too precious to me for the scenes in 'All Eyez On Me' to stand as the truth," Pinkett Smith wrote. "The reimagining of my relationship to Pac has been deeply hurtful."
'BACHELOR IN PARADISE' SCANDAL: COULD IT SINK THE ENTIRE 'BACHELOR' FRANCISE?
Pinkett Smith and the rapper, born Lesane Parish Crooks, met at the Baltimore School for the Arts in Maryland in the late 1980s and became close friends, accoridng to People. Pinkett Smith said the two were never romantic.
Pinkett Smith stated certain events depicted in the film between her and Shakur never occurred.

"Pac never said goodbye to me before leaving for LA. He had to leave abruptly and it wasn't to pursue his career," Pinkett Smith wrote.
After writing a few tweets of clarification, Pinkett Smith praised the actors who portrayed her and Shakur, Kat Graham and Demetrius Shipp Jr.
COSBY TRIAL: JUDGET GETS FRUSTRATED, DENIES REQUEST FOR A MISTRIAL
"You both did a beautiful job with what you were given. Thank you both," she wrote.
The biopic, directed by Benny Boom, opened to mostly negative reviews, according to The Hollywood Reporter.
The rapper was shot and killed on Sept. 7, 1996, in Las Vegas at age 25. He would have turned 46-years-old on Friday.