Jacko Doc's Reported Defense: Michael Killed Himself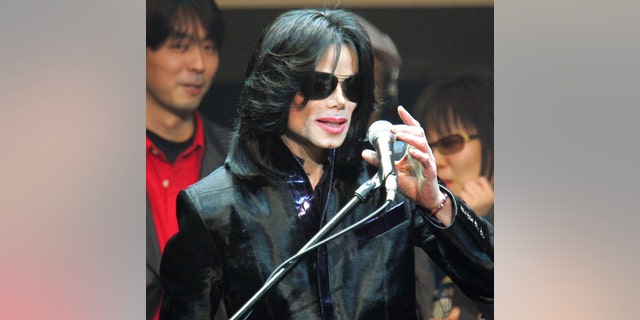 NEWYou can now listen to Fox News articles!
The legal team representing Michael Jackson's doctor is preparing a defense that claims Jackson gave himself the fatal dose of the anesthetic Propofol, entertainment blog TMZ reported Sunday.
Multiple sources familiar with the lawyers' strategy told TMZ the defense will argue that Murray gave Jackson a 25 mg portion of Propofol, about one eighth of the 20 ml bottle contents, to help him sleep.
The argument then follows that Murray stepped out of the room briefly to use the restroom, when a sleepless and frustrated Jackson self-injected the remaining contents of the bottle through and IV, causing a massive overdose that stopped his heart.
The defense will reportedly say that Murray returned to the room after about two minutes and saw Jackson with his eyes open and pupils dilated, prompting the doctor to begin CPR.
Lawyers hope to draw on reports that Jackson was a longtime Propofol addict.
Murray, who could face up to four years in prison if convicted, acknowledged on Feb. 8 giving the anesthetic Propofol to Jackson following the singer's "repeated demands and requests" for the drug.