Jackie Kennedy's assistant Kathy McKeon dishes on the former first lady
When 19-year-old Kathy McKeon arrived to the United States from her native Ireland in 1964, she was hired to become the personal assistant to former first lady Jackie Kennedy.
Not only would she spend the next 13 years with the notoriously private icon, but she said she developed a lasting friendship that few knew about, until now.
JFK'S ONLY GRANDSON MAKES FIRST LIVE TB APPEARANCE
McKeon, who chronicled their relationship in her memoir "Jackie's Girl," wrote that she helped raise Jackie's two young children, Caroline and John Jr.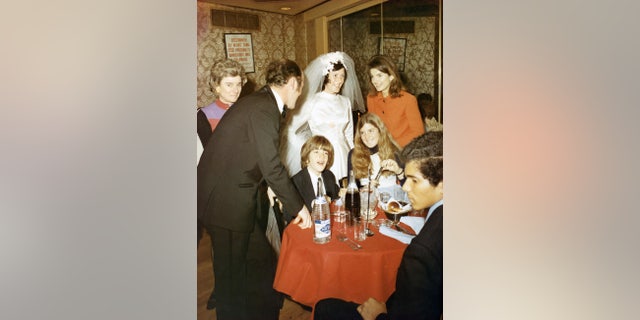 "Caroline did talk to me about her father [John F. Kennedy] all the time," the 72-year-old told Fox News. She said the first thing the young child ever asked McKeon was if she knew her father.
The personal assistant also said Caroline made sure to think of her father every night while they said their prayers.
"When we said our prayers at night, she would always hold her two hands together and kneel on the floor," McKeon told us. "She would then put down her head and say, 'Kat, I'm saying a prayer to my dad.' She always had a little special prayer for her father. I made sure to teach the children about saying their prayers. We would pray every night and they were so happy."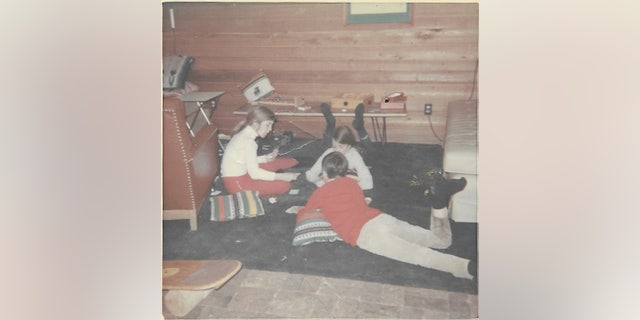 NATALIE PORTMAN PLAYS JACKIE KENNEDY
While Jackie never spoke to McKeon about the president, who was assassinated in 1963, McKeon said the former first lady eventually considered her a close confidant.
"She was very shy and scared of crowds, but she had a personality that really shined when you got to know her and she opened up to you," recalled McKeon. "Whenever she would meet someone, she would say, 'Kat, what did you think of him?' She wanted to know my reaction."
It was that sisterly bond that compelled McKeon to ask the most famous woman in the world how to stay in shape when she found herself 30 pounds heavier than when she'd left Ireland.
"You start your day with a glass of water and you must have eight glasses of water throughout the day," explained McKeon. "Every time before you eat anything, you need to have a glass of water. The diet was cottage cheese, salad, fresh fruit, and broiled chicken or fresh fish. Lots of fresh vegetables. I was losing five pounds a week. I was pretty heavy, but it was easy to lose the weight with Madam's help."
However, following the diet regimen wasn't always so simple.
JACKIE KENNEDY'S DATE WITH ALEC BALDWIN
"If I got hungry in between, I was allowed to get a yogurt," said McKeon. "I didn't like plain yogurt, but she would only buy me plain. Madam then said, 'You know, I have a quick tip for you. Put instant coffee in it.' It tasted way better! It was like eating a chocolate pudding… Madam would also go jogging and walking and I did all that. What a figure she had!"
However, McKeon said Jackie also didn't mind indulging every now and then.
"She loved grilled cheese sandwiches," said McKeon. "And she loved hot dogs that came right off a barbecue grill."
McKeon also got to witness Jackie's second marriage to Greek-shipping tycoon Aristotle Onassis, which took place in 1968. She said the pair "seemed like friends, not a couple."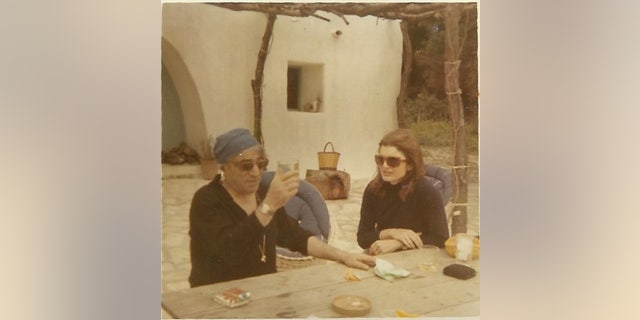 "They lived two different lives," McKeon claimed. "He was a businessman and that was his focus. He was always on the phone talking to people back in Greece. But they were great company for each other… I've seen them kiss! I've seen them nice and cozy sitting on the couch together."
McKeon also had access to Jackie's coveted couture, which is still celebrated by fashion critics today.
"Her closet was a normal closet. It wasn't that crowded," she said. "She didn't have that many things. But it was very organized. It was extremely easy to find anything in it. Everything matched. A pair of pants would always be accompanied with the right blouse… and her shoes were always lined up. Nice and shiny."
McKeon stopped working for Jackie in 1977 to focus on her three children. But the women's stayed in touch.
"My best friend lived in the Cape [Cod] and whenever I would visit, Madam was always happy to see me," described McKeon. "She would always invite me for lunch and dinner… and she would also invite me to her private beach. She always made sure someone sent us lunch."
While McKeon was shocked to learn of Jackie's passing at age 64 in 1994 due to cancer, she long suspected something was wrong.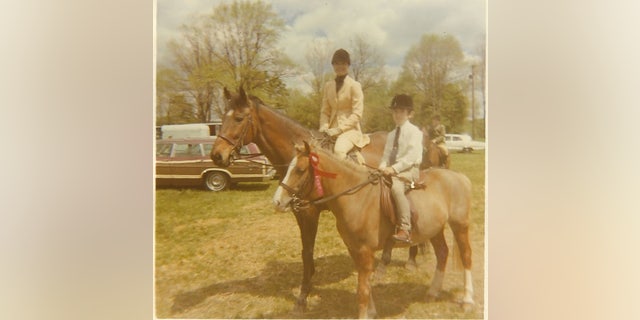 "I wasn't really aware that Madam was sick," she said. "It was in the papers and magazines, but I wasn't one to read that gossip. So I felt like there was a lot I didn't know about her [in the later years], until I saw a picture of her in Central Park sitting on a bench. She looked pretty sad. I thought it was odd. It wasn't the Madam that I remembered."
McKeon also lost contact with Caroline about 10 years ago.
"She had her own kids and I had mine, so we just drifted separate ways," she said. "But [Caroline] was always nice to me and I don't have a single bad word to say about her at all. She's a good girl."
And as for John F. Kennedy Jr., McKeon believed that if he didn't perish in 1999 at age 38 from a plane crash, he would have followed in his father's footsteps.
"I think he would have ran for President in honor of the Kennedy family," she said. "But he was having such a good time doing other things and he wanted to make sure that he wasn't missing out on anything. He loved his planes and water skiing."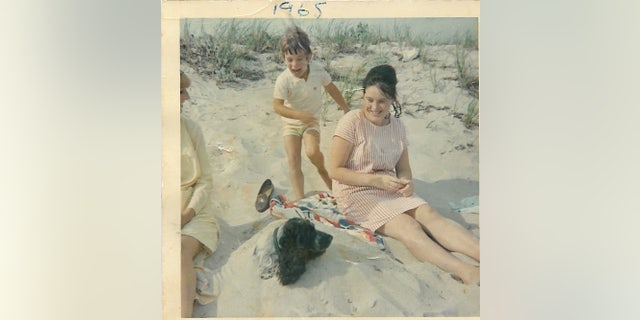 McKeon, who wrote her book after her grandchildren asked her questions about the Kennedys for their school reports, still cherishes her memories with the woman she described as "a big sister" who always complemented her famous couture "with a smile."
"I always remember her playing music up in the Cape," she said. "It was mostly Frank Sinatra. I told her one time I didn't like him singing. I thought he was too old. She said, 'What?! You don't like Frank Sinatra?' I said 'No.' Her music definitely wasn't my type. Too old!"