Is Lindsay Lohan Joining the Next Celebrity Apprentice?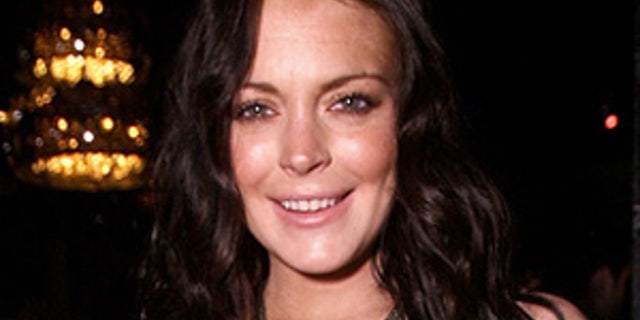 Lindsay Lohan: actress, singer ... the next Celebrity Apprentice?
Despite her recent legal problems, the reality show may just be in the 23-year-old's future if host and executive producer Donald Trump gets his way.
Lindsay Lohan to play porn star in new film, producer says
"Donald approached Lindsay about being on Celebrity Apprentice, so we'll see where it goes," Lohan's mom, Dina Lohan, told People. "I think it's a great idea for her, but Lindsay has two movies coming up [Machete and Inferno] so I don't know if Lindsay has time. It may conflict with her schedule."
Despite her busy schedule, Lohan said her daughter is scheduled to discuss the possibility with Trump this week. One obstacle that may affect both Lindsay's movie schedule and her possible appearance on the show is her court-ordered alcohol-monitoring bracelet, which forces her to stay in Los Angeles. Celebrity Apprentice normally shoots in New York.
Judge doubles Lindsay Lohan's bail after alcohol monitoring bracelet violation
"She can't leave L.A., the judge won't even let Lindsay go to Texas to shoot Machete, so I just don't know if it'll work out."
Lohan is required to wear the bracelet on her ankle until her next hearing in July and her bail was recently doubled after the bracelet was somehow set off Sunday. However, Dina Lohan is still hopeful for her daughter's appearance on the fourth Celebrity Apprentice and for Lindsay to work with Trump.
"He's a very good friend of the family and he's had our back for years." she said. "He's a great dad, and he would do anything to help us."
NBC declined to comment on Lohan's possible casting and Trump's rep did not immediately return requests for comment.
Comment on this article at TVGuide.com >
Related Articles on TVGuide.com
Other Links From TVGuide.com