Ice Cube teases new song 'Arrest the President,' urges fans to vote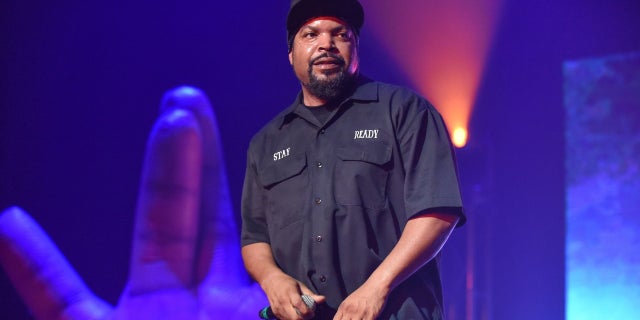 Rapper and actor Ice Cube teased his new song "Arrest the President" in a Twitter video on Tuesday, urging his fans to vote in the midterm elections.
Ice Cube, 49, whose real name is O'Shea Jackson, teased the single ahead of the release of his upcoming album "Everythang's Corrupt," out in December. The last album the rapper released was in 2010.
TED CRUZ FIRES BACK AT JIM CARREY'S 'VAMPIRE' ATTACK WITH SHOT AT DEMOCRATS
"Cuffs are ready … Get out there and vote. #ArrestthePresident dropping this Friday," he tweeted.
WARNING: THIS VIDEO CONTAINS EXPLICIT CONTENT AND LANGUAGE
The video included a clip of the song and a number of photos related to President Trump and the Russia investigation. Pictures included shots of Trump's rally, a burning "Make America Great Again" hat, shots of Trump and Russian President Vladimir Putin shaking hands, asylum seekers at the border and white nationalists marching in at the Unite the Right rally at the University of Virginia. Ice Cube was heard rapping over the photos, "Arrest the president, you got the evidence, that n----- is Russian intelligence."
At the end of the video, a message reads: "Everybody go vote!"
TAYLOR SWIFT MAKES LAST-MINUTE PLEA TO FANS ON ELECTION DAY: 'IT'S NOT ENOUGH TO JUST WANT TO VOTE'
The rapper said the song will drop Friday.
The rapper has been critical of the president before. During the 2016 presidential campaign, Ice Cube tweeted that he would never endorse a "motherf----- like Donald Trump."