Hysteria at Enrique Iglesias gig in Sri Lanka deserves whip punishment, president says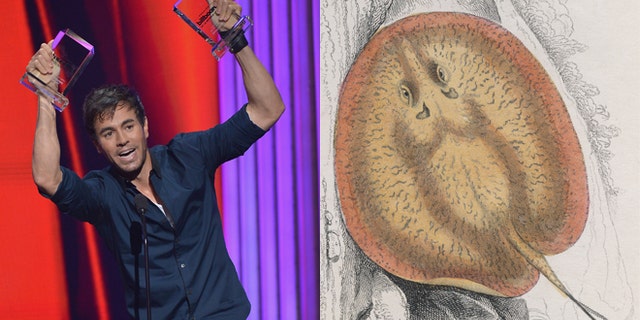 Don't go throwing your underwear at pop concerts in Sri Lanka unless you're willing to risk getting flagellated with marine life.
The president of the island nation off the coast of India was so dismayed at the behavior of female fans at an Enrique Iglesias concert that he called for a return of a traditional medieval torture.
"This is most uncivilized behavior that goes against our culture," President Maithripala Sirisena said at a public meeting, according to the BBC.
During the concert, which took place earlier this month in the capital city of Colombo, the ladies were seen throwing their panties and removing their bras.
And just in case that you thought President Sirisena was some sort of retrograde throwback, it isn't the women he wants to punish.
"I don't advocate that these uncivilized women who removed their brassieres should be beaten with toxic stingray tails," he said, "but those who organized such an event should be."
He was also outraged that tickets for the concert cost between 5,000 and 35,000 Sri Lankan rupees, or about $35 to $250, the more expensive of which came with free alcoholic beverages.
The president made the comments while speaking at an event this weekend in the Ampara District east of Colombo.
"I need to say these things," the Colombo Gazette quoted him as saying. "As a Sinhalese Buddhist, I cannot refrain from expressing my views. I will speak out when our traditions and culture are harmed."
The concert, part of Iglesias' "Sex and Love" world tour, was promoted by Live Events Sri Lanka, which is owned by two former cricket stars, Kumar Sangakkara and Mahela Jayawardena.
According to the BBC, whipping people with toxic stingray tails was a form of torture employed on hardened criminals during the Middle Ages in Sri Lanka and is still used conversationally to indicate some act or person who deserves severe punishment.